ChargePoint Home Adds Amazon Alexa Integration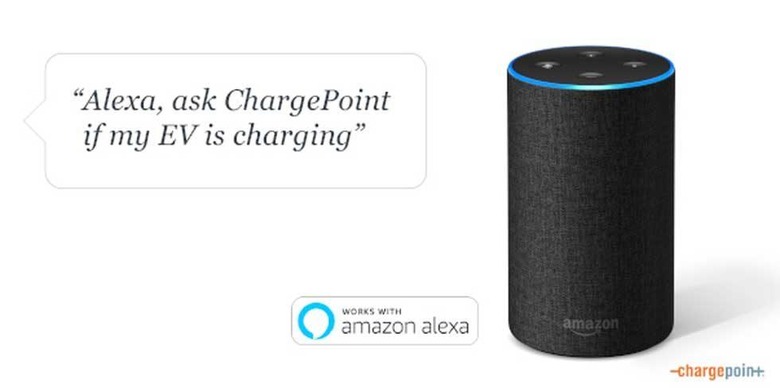 EV owners who want a fancy charging station for their home with lots of technology integrated might want to check out the ChargePoint Home charger that now has Alexa integration and other new features. These new features allow drivers to ask Alexa to start and stop charging of their EV.
They can also use voice commands to find out if the vehicle is plugged in and see how many miles of driving range has been added. ChargePoint drivers can also ask Alexa to find out their account balance and how much they have spent on charging.
As ChargePoint has integrated Alexa support, it also rolled out a new app to make it easier for drivers to charge when away from home. Drivers can snap a photo of any public charging station and upload it to ChargePoint to help other drivers find the station using visual context. The company says that these photos make it much easier to find charging stations in a crowded parking lot or garage.
If the driver finds that the ChargePoint charger is in use, the app will also notify them when the driver using the charger leaves. ChargePoint Home is also able to work with Nest, so drivers can charge when the utility rates are at their lowest.
ChargePoint Home's Nest integration allows users to get reports on energy use. Amazon Alexa skills are rolling out to cover just about anything that a homeowner might want to control with their voice. About a year ago Ford added Alexa integration to the Sync 3 infotainment system.
SOURCE: ChargePoint