ChargeCard begins shipping worldwide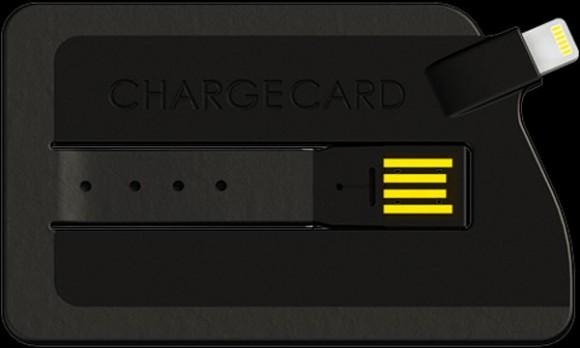 Last summer we talked a couple times about a new charging device for the iPhone 4 and Android devices using a micro USB port. The device is called the ChargeCard and is a little credit card-size device designed to slip into your wallet so you always have a charger with you for your smartphone. Two versions of this device are now shipping globally.
The company is now shipping the ChargeCard for the iPhone 4 for $25. The micro USB version is also shipping for $25. However, it has already sold enough that it's backordered until the middle of March. Shipping for the iPhone 4 version is delayed for one week.
On one side of the ChargeCard is the connector for plugging into your smartphone. In the middle of the ChargeCard is a rubber tongue that flexes that has a standard USB plug for power and sync built-in. The USB plug snaps into place in the center of the card allowing you to slip the device in and out of your wallet with ease.
If you use the iPhone 5 or the iPad mini that has the new Lightning connector, ChargeCard also has a new version of the device that is designed specifically for you. The iPhone 5 version of the device is up for pre-order right now with shipping expected to start in the middle of May. The iPhone 5 version will also sell for $25.
[via Chargecard]