Charge Your Batteries on the Go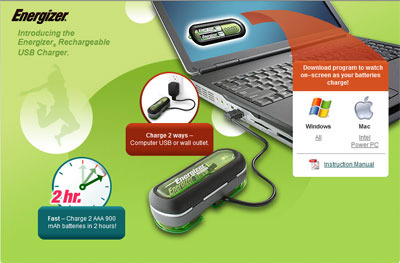 If you're like me and you like to stretch out and use a wireless mouse with your keyboard then you already know how quickly one can consume the life of a battery. With the USB Battery Charger from Energizer you can now recharge your batteries from your laptop as well as a wall plug.
Should all that battery powered goodness not be enough for you, you can download the companion software that allows you to see in real time how much power has been transfered from your computer to the batteries.
At a retail price of $14, this little device may be a worthwhile purchase for those with battery powered peripherals on the go.
Energizer's USB Charger [via ohgizmo]