Chant Sport 360-degree speaker is wireless, eco-friendly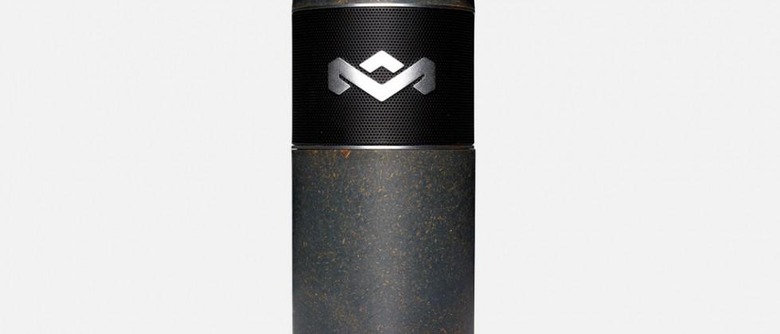 House of Marley has announced its new Chant Sport, a Bluetooth speaker that boasts both "eco-conscious" construction and a waterproof design. In addition, the Chant Sport speaker also includes a 360 degree sound chapter for uninhibited audio. This is the latest addition to House of Marley's Chant Bluetooth speaker lineup; it is, more or less, the size of a water bottle.
The Chant Sport speaker has a modern but somewhat earthy design; it boasts a pair of 4.5 watt 1.75 inch drivers and a pair of passive radiators. House of Marley promises this results in "booming sound" of a high quality. As with most Bluetooth speakers, this model include speakerphone functionality for taking calls.
There's an integrated rechargeable li-ion battery that offers up to 8 hours of playback. The speaker itself has an IPX7 water-resistant protection; if dropped in water, it will float much like a water bottle. As for the eco-conscious aspects, it is made in part of recyclable aluminum, bio-plastic, and silicone.
There's an auxiliary input for those who preferred wired use rather than Bluetooth, as well. The speaker is available now through House of Marley for $119.99 USD. Check out the timeline below for other recently announced speakers!