Channel Bonding Cable Modem to provide speeds up to 144Mbps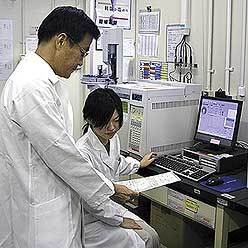 Since reading about the Japanese scientists that broke the internet speed record yesterday, my 3Mbps DSL has just felt insignificant. As if reading my mind, Ambit Broadband has just released information on their new Channel Bonding Cable Modem that promises unfathomable speed. Well, it's fathomable, but your old 100Mbps LAN might need an upgrade to keep up.
The new Channel Bonding Cable Modem works by bonding three downstream channels to reach maximum speeds of up to 144Mbps down, and 30Mbps up. With that kind of speed, you might want to consider going with a Gigabit solution for your home network.
Unfortunately, these speeds are only going to be available to customers of Hanaro. Haven't heard of them? That's because they're a Korean ISP, so don't get your hopes too high about getting this any time soon. The good news is that the technology is out there. Now it's only a matter of time before we see it over here in the states.
[via press release]