CES 2012 mobile app now active on all platforms: tell us where to go!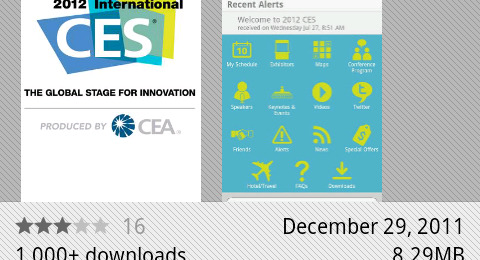 There'll be no guarantees here, ladies and gentlemen, but if you do so desire, feel free to have a look at the brand new official CES 2012 guide application and find every little stand and event you'd like us to go to for you, and let us know! What this app contains is both each of the groups represented at the CES 2012 band of events as well as the keynote speeches that'll be going on throughout. The user interface here is rudimentary, but it does appear to work OK at the moment – have a peek!
First, you can grab the official app for either iOS or Android today, both from the Android Market and from the iTunes App Store, and all of it for free. You'll find that it'll either be working like a charm for you or it'll have one massive web of problems: we've heard both sides from users thus far. There won't be any bad effects on your device though, just the app is what has a few bugs in it. That said, for the most part you'll still be able to get around – no worries!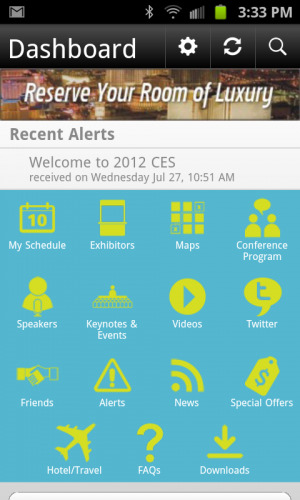 Once you're inside, tap on some videos to get a good idea of what CES 2012 the business is pushing forth, then head back to SlashGear to our [CES 2012 portal] to see what we're finding out about the events beforehand as well. This is the biggest tech event in the USA all year, and you can bet we'll be there with bells on. Let us know what you want to see!