CES 2011 is Over and I'm Still Alive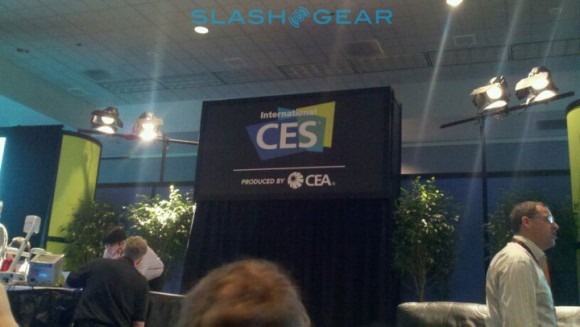 Before the Consumer Electronics Show kicked off in Las Vegas, I wrote up a piece about how I was excited, and equally uneasy, about the trip to Vegas and the impending show. It's the biggest tech show around, and while it may not seem like it, there really is a lot to do. But, time marches on, and here we are a couple days after the show has officially wrapped up. So, I figured I'd tell you how it all went, and whether or not I'm looking forward to next year's extravaganza.
This year's CES was one of the best. That's what Ben Bajarin had to say about the show, and I think I'd have to agree with him. The truth is, seeing it from down on the showroom floor, or inside the press conferences, is completely different than reading about it, or even writing about it from a remote location. I've covered CES before, but not from the thick of it. It was a new experience, and it was one that I'll always remember, for sure. But, before I got there, I had heard the horror stories, and took them to heart: limited or no WiFi access at all, bad food, too many people, and horrific traffic. I accepted it as a truth, but let me be honest: I wasn't expecting what I found.
First and foremost, the traffic and Las Vegas is absurd. I'm not sure what's happening there, but the drivers are simply insane. Either that, or they just like living life on the edge so much, that they push that way of life to its limits while on the road. I've been in a taxi in New York City, Los Angeles, and in Chicago — nothing compares to the crazy things I saw in Vegas. I wouldn't even get in one of them, had I been given the opportunity. I'll just go ahead and say this: if you've never been to Vegas and you don't drink or gamble, then you should still go just to watch the traffic. It's a show in of itself.
And let's not forget about the pedestrians. They don't seem to much care about traffic signals, or signs. I can't even tell you how many times I watched a pack of people just go ahead and cross a busy street, despite the fact that it said no crossing. They just came in droves. And the bigger the initial pack, the longer the trailing line of people was. And, it didn't matter that the vehicles had the right of way — it's not like they were just going to run them all down, right there in the crosswalk. So, I watched as traffic got backed up a countless number of times, all because people were brave enough to just do what they wanted.
As for the show itself, it really is huge. Spanning two buildings, with one central hall in between them with even more gagets and devices, and booths, the entire event is one that you can probably see from space. And there are so many people. Trying to catch a break is impossible, because no matter where you are, there's going to be someone else there. Or someone else walking by. There were plenty of times where I found myself on the fourth our fifth floor of the Venetian hotel, trying to find a WiFi connection that wasn't being hampered by thousands of other computers. Even if it was quiet for the most part, there was always someone close by.
And there is a lot of walking to be done. While on the showroom floor, you have to move from one booth to another. Constantly on your feet, even for product demonstrations and hands-on, you're never sitting for long. If you do find a seat in the press room, you'll find yourself hoarding it like it was food, and you haven't eaten in days. Especially if you manage to connect to the Internet for longer than five minutes with a quick connection.
And then there's the food. It's really hit or miss. Most conferences ended with a table next to the exit with plenty of food in boxes, waiting for the attendees to scramble out and grab one. Soda was certainly on hand in abundance. For me, it wasn't necessarily about finding food, but finding food I wanted to eat. I found some of the craziest sandwich combinations, most of which I couldn't even imagine eating on any given day. But, considering how busy I was, getting time to eat was pretty thin, so I managed to eat whatever they put in front of me.
Except seafood.
In the end, a lot of the horror stories are true. There isn't a constant, reliable WiFi connection anywhere near people; the food is usually terrible; and there certainly is a lot of walking to do. But, was it worth it? Without a doubt. Will I do it again? Without hesitation. Seeing and meeting so many people, all of which are great and integral parts of an industry I love so much is something I would never pass up. Seeing old friends, making new ones, all while getting to play, see, and talk about the latest and greatest in gadgets, phones, and the tech industry in general is something that, for me, I would never think twice about.
So, CES 2012, let's get this over with, shall we?