CES 2009: DigiFi Digital Opera Headphones & Kleer PMP Watch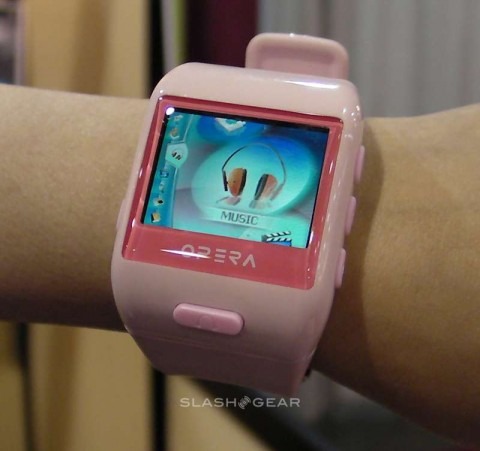 DigiFi's first-generation Digital Opera headphones have only just gone on sale in the US, but the company has brought their replacement to CES this week. As well as that, they've also unveiled a set of over-the-air headphones and a PMP watch with an integrated Kleer wireless transmitter.
The significant difference with the new headphones is that they now have media control buttons on each earpiece. Previously you'd need to pull out your MP3 player or whichever source was being used in order to tweak the volume or skip through tracks; now you can do it from small rocker controls. Similarly, the over-the-ear headphones – which struck us as being somewhat bluntly designed – have control buttons on one earcup.
Both new headphones will work with DigiFi's new PMP watch, a wrist-worn media player with color display, MP3 and MP4 compatibility, pedometer and watch. It also has an integrated Kleer wireless transmitter, capable of sending lossless, CD-quality sound to any Kleer-based headphones or receiver. DigiFi expect the PMP watch to launch in three to six months, priced at around $200, while the new headphones will arrive in a similar timescale but prices are unconfirmed.