CES 2008: Logitech Harmony One IR Remote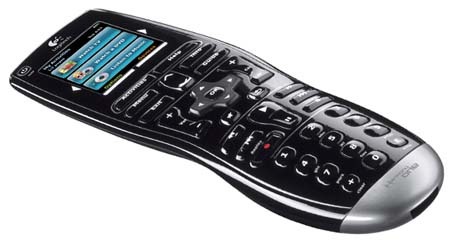 Everyone loves universal remotes and now they can love the Logitech version of one too. It's called the Harmony One and aside from looking slick it comes with a smaller cost($250) and a slimmer grip than it's predecessor the Harmony 1000($500).
It has a 2.2' color touch screen that will give a quick, accurate response to your touch. If you're just not up to the touch-screen generation it does have the standard buttons which should suit your needs. It uses a rechargeable battery.
It looks like the downside to this universal remote is that its not quite so universal as it can't be used with PS3s or any new products which use IR remotes. However, it did win the CES 2008 Design and Engineering Award, so it must be good in all other aspects. Expect to see it around Feb.