CES 2008: Photosimile 5000 desktop photography studio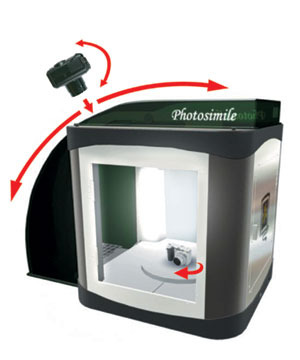 Its name might be a vaguely cheesy pun on 'facsimile', but if you're running an online store the Photosimile 5000 desktop photography studio might save you hours each month.  Basically a turntable inside a 28-inch cube illuminated by 6,500K daylight bulbs, together with a Canon digital camera, the whole thing is computer controlled to take perfectly lit, instantly repeatable shots of objects.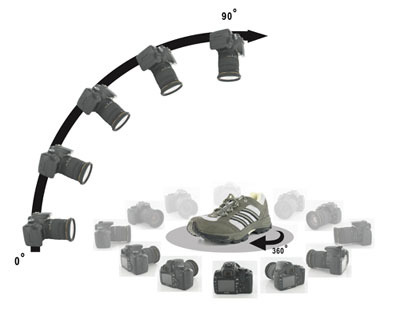 Connecting via USB, the Photosimile Control software manages the studio, camera location, turntable movement, camera settings, picture taking and processing workflow, as well as giving the option to record 360-degree product shots and 3D Flash animations.  The turntable can support up to 25lbs, and the camera take up to 72 pictures at nine unique angles per full rotation; automatically stitching 20 images takes 2.5 minutes.
The Photosimile 5000 will be available in March 2008; the price is yet to be announced.