CES 2008: Move In Day!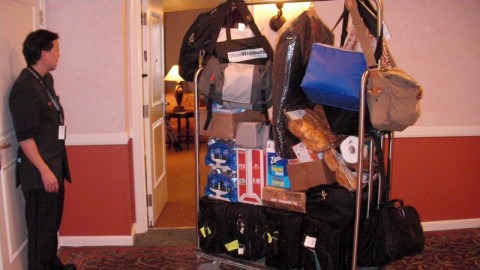 Half of the SlashGear and PhoneMag team arrived into Vegas earlier today while the rest is in transit.
Reflecting back to CES 2007, we crammed seven people into a 2-bedroom condo. This year, we splurged this year and got one 2-bedrooms and a 3-bedroom condo. Check out the room video below.
Make sure to check the CES 2008 image gallery for more pictures.