CES 2008: Logitech DiNovo Mini Wireless Keyboard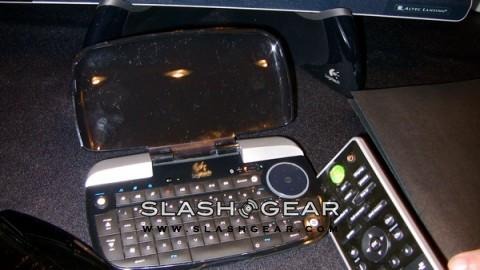 Logitech has another wireless keyboard for us today, it's the DiNovo Mini. It can control your Windows Media Center on your PC/TV and it works with your PS3. You can expect in the United States and Europe around February, when it will cost around $149.99.
More live photos of the DiNovo keyboard and remote after the cut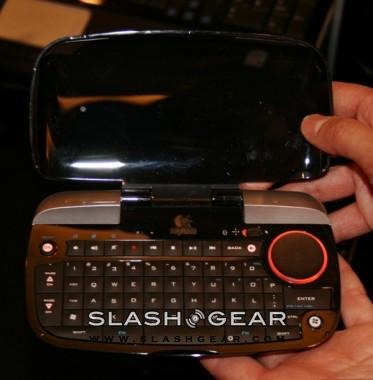 The round directional pad can be toggled between controlling the mouse pointer or stepping through menu options, and key backlighting is switchable between green and orange. Logitech are promising a one-month battery life based on normal use.