CES 2008: HP Announces Two New Media Vaults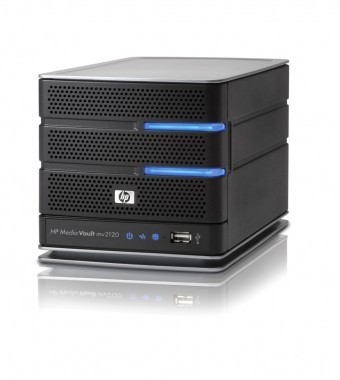 HP has announced a pair of new Media Vault Linux-based backup servers for home use. I wonder why they aren't rocking the Windows Home Server?
Regardless, they are network attached storage devices, so you don't have to use them for backup, but that or a central media repository seems to be the gist of what they are targeted for. They have HP Photo Webshare, iTunes Server, and PacketVideo working with a Marvell processor for media streaming.
The two models are the mv2100 which sports a half terabyte, or the mv5100 which you can get in terabyte of terabyte and half configurations. The latter also comes with 2 gigabytes of off site storage which can be handy for storing the more important documents such a financial records or things of similar importance. For now that's all we've got, more to come at CES 2008.
CES 2008: HP Media Vault mv2100 and mv5100 Announced [via wegotserved]