CES 2008: Clarion MiND 'Mobile Internet Navigation Device'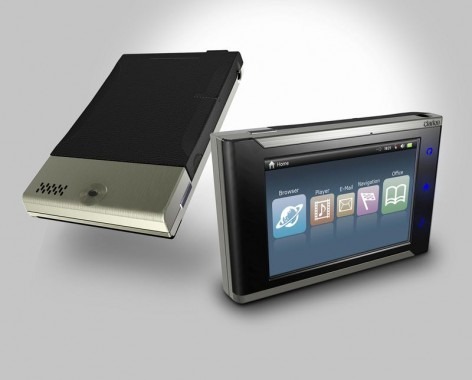 Clarion's high-end in-car entertainment systems have been edging onto ultraportable PC territory for a while now, and they've finally made the jump into bed with Intel and launched a Mobile Internet Device (MID) at CES 2008.  The Clarion MiND (Mobile Internet Navigation Device) is an ideal example of the chip manufacturer's digital companion vision: based around a 5.2-inch WVGA 800 x 480 touchscreen and the Intel Menlow platform (comprising the Silverthorne processor and Poulsbo chipset), the device has 4GB of flash memory, WiFi, Bluetooth 2.0, provision for a 3G data module and/or WiMAX, GPS and a digital camera.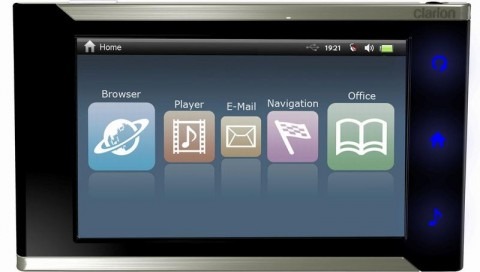 Running a Linux-based OS, the MiND will ship with navigation software, web browser (capable of playing Flash videos from sites such as YouTube), email client, media player, hands-free phone interface, IM client, RSS news reader and image/pdf/office file viewer.  An installed docking station for the car will be an option, so that audio and video, navigation and hands-free cellphone calls can be routed through the car stereo. 
A pilot website companion for the MiND, currently running in Japan, called Chizuru and Susumu will offer updates for the MiND device, as well as offer POIs, media and other downloads.
Neither an availability date nor a guide price have been released.