Cerwin Vega!'s Active subwoofers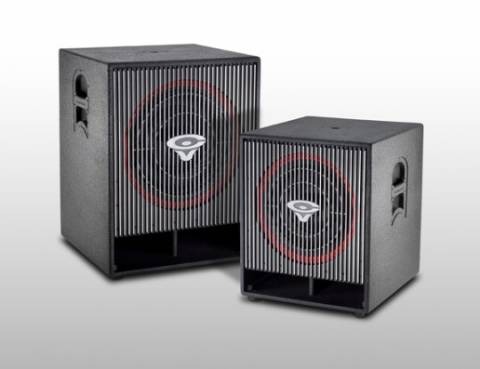 When I was little, the only thing I wanted to be when I grew up was a backing dancer for Beyoncé.  I went to a couple of dance classes, but I was told that unfortunately due to a malformed pelvis I would never be able to shake my booty at the supersonic speeds necessary.  So thank goodness for Cerwin Vega! and their brand, spanking new 21-inch Active Subwoofer; with a 1200 Watt (2400 Watt peak) amplifier all I'd need to do would be squat on it, fling on some Tubular Bells, and I could achieve the glute-quivering majesty necessary to go on tour with the ex-Destiny's Child star.
There are two models to choose from; CVA-121, the 1200 Watt beast I mentioned above, which is a smudge over 80cm tall and priced at $1,999, and its smaller sibling the CVA-118 which has to make do with 700 Watts of whooping amplification for $1,499.
Both use patented Stroker cones, which have a triple spider driver to "optimise cone excursion and voice coil efficiency"; the 121 also has a built-in parametric equaliser for tweaking gain, frequency and Q.