Celebrate New Years Eve By Watching Ninja Stream Fortnite From Times Square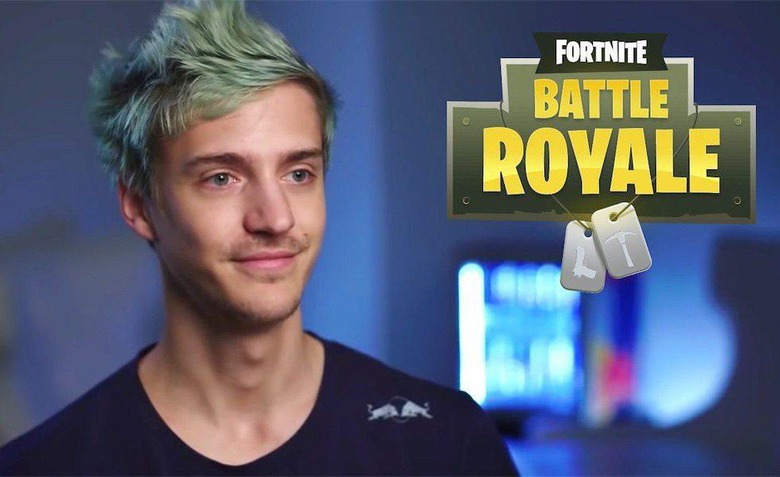 Believe it or not, 2018 is quickly coming to an end. If the thought of typical New Years Eve entertainment like watching ball drop from New York's Times Square on TV, along with celebrity interviews and recaps of the last year, fills you with dread — and you happen to be obsessed with Fortnite — there's an alternative you can look forward to. Megastar Twitch streamer, and the face of Fortnite, Tyler "Ninja" Blevins will be streaming the game from Times Square at a special New Years Eve event.
Announced at TwitchCon this weekend, the event will see Blevins doing what he's most known for: playing Fortnite live over a 12-hour period. Details are still slim, but he'll be playing from Times Square from 4:00pm ET to 4:00am ET, ringing in 2019 with help from several special guests. Viewers can watch on Ninja's Twitch channel, of course.
"This is just my ultimate NYE Fortnite LAN party with some of my best friends and a few surprises that I hope we as a community can have a lot of fun with," said Blevins at TwitchCon, the platform's community event where streamers and fans come together.
"When I started in gaming, I never thought that something like this would be possible. NYE has always been fun for gamers because it's a night where you have a widely accepted excuse to stay up and game, but there's never been an event in the mainstream that's actually built around that tradition."
This is going to be a NYE in Times Square like you've never seen before #ad pic.twitter.com/Tt6GpHla5Z

— Ninja (@Ninja) October 26, 2018
While this is likely to serve as one big promotional event for Fortnite and Ninja's sponsors, including Red Bull and Samsung, it will be interesting to see how the battle royale game and live streaming in general will play out as mainstream entertainment, like Blevins mentions.
As Fortnite has grown over the last year to become the most popular game around the world, Ninja has practically become the face of the brand, especially when it comes to broadcasting on Twitch. Not only has Blevins become the biggest streamer on the platform, but his appearance has become a major promotional tool for the game itself, such as helping debut the Android version at Samsung's Galaxy Note 9 launch, and now helping Samsung sell an accessory kit for the game to be used with its devices.
SOURCE Twitch