CEDIA 2007 - Denon introduce networked media streamers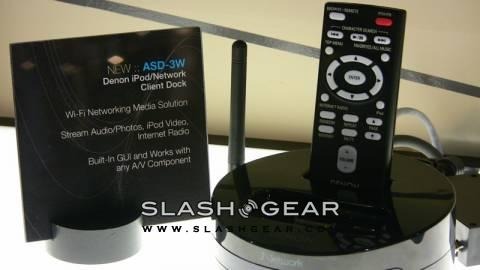 You're nobody in the media world until you can stream songs from one corner of the house to another, and HiFi mainstay Denon have obviously had enough of the playground taunts.  At CEDIA 2007 today they're launching two networked A/V products, one wired and one wireless, that not only will allow you to play music stored elsewhere on your home network but also from your iPod via an on-board dock.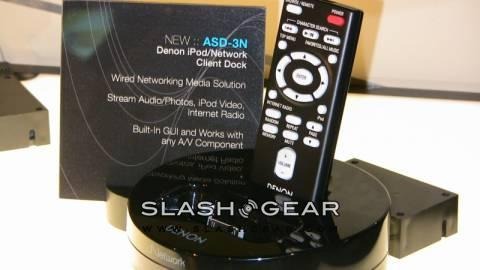 Connecting to an existing HiFi, TV input or standalone speaker of any brand, the ASD-3N (wired) and ASD-3W (wireless) lack onboard speakers of any sort; however, the full colour screen will display album artwork and photographs as well as song metadata. 
In terms of track format compatibility, the units will happily play MP3, non-protected AAC and PlaysForSure-encoded music; they'll also recharge any iPod placed in the dock while at the same time playing tracks stored on it.  S-Video and analog audio outputs should see it compatible with most entertainment systems, but if you have a Denon receiver made after 2007 you can hook it up to the "dock control port" and control the streamer via the receiver's remote.
Both should be available this month, with the ASD-3N priced at $179.99 and the ASD-3W at $229.99