CEDIA 2007 - Sonance X8 Architectural Series Woofers for in-wall installations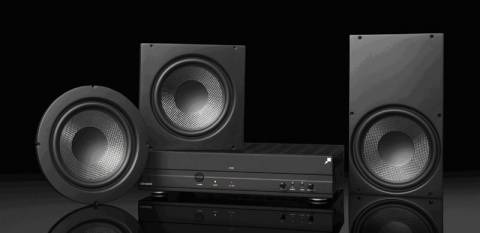 These X8's will be the first in-wall woofers from Sonance to perfectly align the plane of the wall and the plan of the speaker grille. All of the woofer from this line come in one of three basic geometric shapes, a circle, a square, or a rectangle.
These speakers work with any AS series finish component and don't require trim, but will work with finish components that have trim. The finish components are of course sold separately. Also available separately is the Sonamp amplifier that would power these woofers. These woofers are made up of 8" CF cones.
These speakers will be available in December this year for varied prices. The X8 Rectangle will go for $865 the X8S square and X8R round will go for the same price, and the A800 amp will go for $550.