Ceatec 2012: We're here!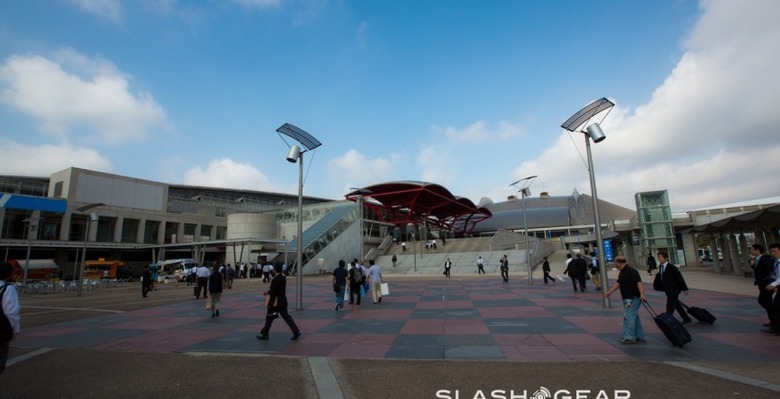 The last few months have been absolutely jam packed with events, and though things are beginning to wind down, there's one particularly major event left for us to tackle: Ceatec 2012. We're on the ground in Japan to take in all of the sights Ceatec will have to offer over the next four days. Ceatec is entering its 13th year with the event that's about to kick off, and it promises to be a big one for the trade show.
The theme of this year's Ceatec is "Smart Innovation – Creating a prosperous lifestyle and society." Ahead of today's ribbon-cutting ceremony that will officially kick off Ceatec 2012, a number of companies will be holding press conferences, including the likes of Pioneer, KDDI, and Huawei. After the chaos that accompanies the beginning of most trade shows (Ceatec is no different in that respect), it'll be time to hit the exhibition floor, where we'll spend four days straight checking out what the exhibitors have to show off.
Even though Ceatec doesn't enjoy as much press attention as some other shows here in the west, it's still one of the biggest trade shows in the world, and it should provide us with plenty to talk about over the coming days. We're definitely excited to be here, and you can bet that we'll be letting you know about all of the cool stuff on display, whether we see it during a press conference or on the show floor.
Stay tuned folks – we've only just arrived, after all, and there should plenty to see, ranging from concept devices and televisions to smartphones and cars. Keep checking back with us here at SlashGear for the latest straight from Ceatec 2012!