CDMA iPhone 3,2 N92 Prototype Spotted?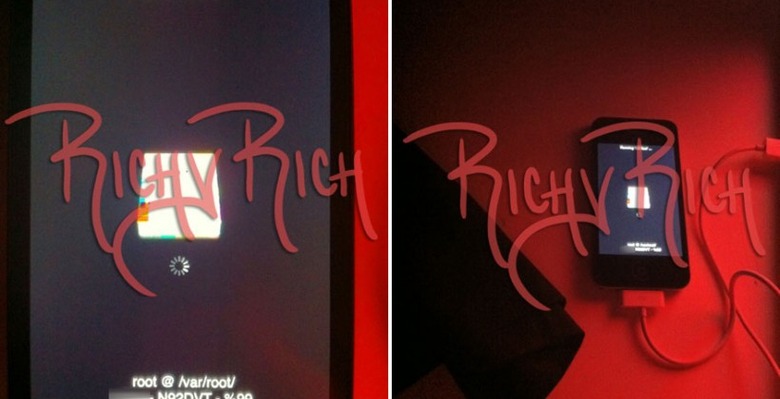 The Verizon CDMA iPhone rumors continue, with the latest tidbit being a selection of photos purported to show a CDMA handset undergoing testing.  According to source site Richy Rich, the images are of the so-called "N92" device first mentioned by John Gruber back in August as being in engineering verification, only if the screenshots are to be believed it has now reached DVT or "device verification testing" stage.
The prototype apparently has a micro-SIM slot, which fits in with rumors earlier in the week about the iPhone 3,2 – tipped to be the CDMA version – hitting AP testing complete with such a slot in evidence.  There's no telling whether that's a global roaming concession, an LTE SIM reader, or something else.
Now, we've seen plenty of rumor and speculation on Apple's intent for CDMA devices, and our fair share of fake images as well, so heap plenty of salt on this particular "leak".  Still, with the tipped release date being sometime in January 2011, there isn't that long to wait until we find out for sure; that doesn't even take into account the possibility of further leaks in the meantime.