CDC's vaping update arrives amid third death, more than 450 cases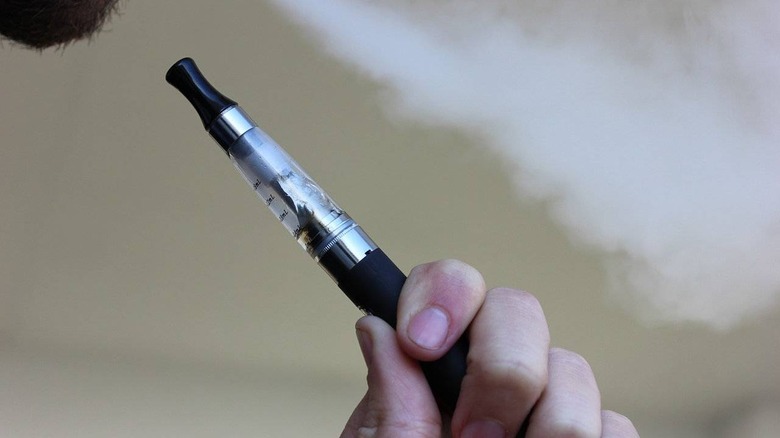 The Centers for Disease Control and Prevention has released its latest update on the investigation into a serious lung condition linked to the use of nicotine and THC vapes. The agency addressed reports from yesterday claiming that an oil called vitamin E acetate had been found in a number of cases, pointing out that it isn't a common link between all of the reported illnesses. The update joins reports of a third death and more than 450 cases.
According to public health officials, more than 450 cases of a serious lung condition have been reported across 33 states. This condition manifests with various symptoms, including trouble breathing and fever, though there hasn't been an infectious element found in these cases. Federal, state, and local officials are scrambling to find a common element linking all of these cases, potentially being an ingredient or a contaminant.
On Friday, the Indiana Department of Health revealed that a third death has impacted a patient who was over the age of 18. A fourth potential death is currently under investigation. The CDC and FDA are working together with local and state health departments on standardizing how these cases are identified and reported, as well as supporting state probes and analyzing samples collected from patients.
The CDC shared an update on its work today, as well as a statement from Acting FDA Commissioner Ned Sharpless, M.D, who said:
The FDA appreciates the continued collaboration between our federal and state public health partners to get to the bottom of these distressing incidents and gather more information about any products or substances used. We are leaving no stone unturned in following any potential leads and we're committed to taking appropriate actions as the facts emerge.

Our laboratory is working closely with our federal and state partners to identify the products or substances that may be causing the illnesses and have received more than 120 samples from the states so far. The FDA is analyzing these for a broad range of chemicals but no one substance, including Vitamin E acetate, has been identified in all of the samples tested. Importantly, identifying any compounds present in the samples will be one piece of the puzzle but won't necessarily answer questions about causality, which makes our ongoing work critical.
The CDC's investigation has been ongoing since August 1; the agency is encouraging the public to stop using vaping products, including ones that feature both nicotine and THC. The agency says that officials are still looking for a common factor linking all of the cases. In addition to healthcare providers, the FDA is encouraging consumers who experienced unexpected health issues from vaping to submit details on the matter through its online reporting portal.