CDC warns Michigan hunter may have contracted tuberculosis from deer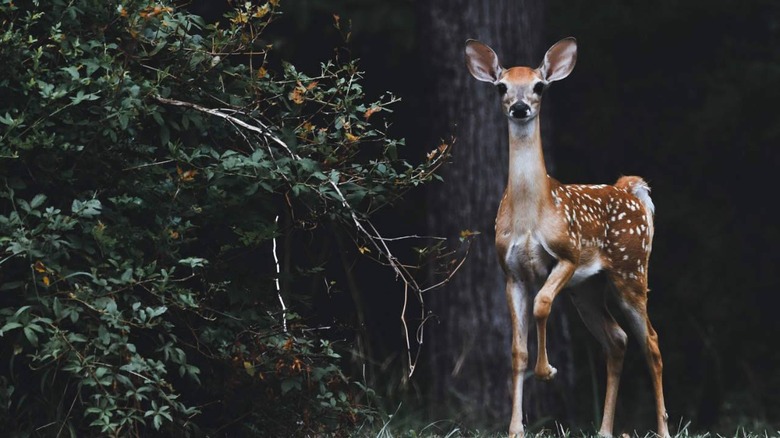 The Centers for Disease Control and Prevention has published a new report revealing that a hunter in Michigan contracted tuberculosis from an infected deer. The disclosure comes just ahead of deer hunting season in many states, prompting an advisory from the CDC for hunters: exercise caution when field-dressing a deer. There are two ways a human can contract tuberculosis from an animal.
According to the CDC, the illness impacted a 77-year-old man in Michigan. The state's Department of Health and Human Services learned that the case was caused by Mycobacterium bovis, the bacterium that leads to the development of tuberculosis in cattle, though it can also impact humans and other mammals.
The Michigan tuberculosis case was unusual for multiple reasons: the man hadn't been in contact with anyone who had TB and he hasn't traveled to any countries with active tuberculosis issues. The part of Michigan where he lived at the time of the illness had a low number of tuberculosis cases in humans but an issue with M. bovis in wild deer.
Testing of a sample collected from the patient was linked to M. Bovis isolated from a deer in 2007. Officials conclude that the man likely contracted the strain sometime during his hunting activities, ultimately resulting in an active infection in 2017 identified as tuberculosis. Michigan previously had cases of animal-to-human tuberculosis cases in hunters that were reported in 2002 and 2004.
In its report, the CDC says that exposure to this bacterium puts hunters at risk for either active or latent infections, the latter of which have the risk of eventually reactivating to cause the disease — this risk is particularly high in individuals with compromised immune systems. Hunters are advised to use protective equipment when field-dressing a deer to help avoid infection. The agency maintains a FAQ page on M. Bovis infections in humans.