CDC Warns Measles Cases Will Reach New Record High Within Weeks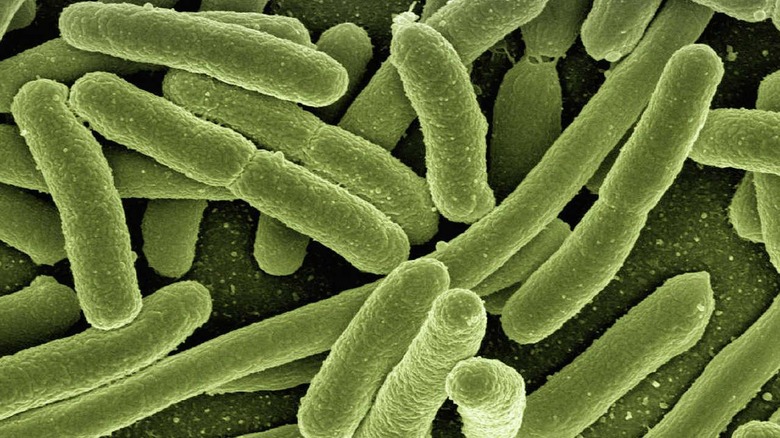 Following last week's report from the World Health Organization comes an advisory on measles cases from the Centers for Disease Control and Prevention. According to the agency, the United States is expected to break its current all-time record number of measles cases — and the new record high may happen within weeks, not months. The news comes amid deadly measles outbreaks in multiple countries.
Measles, a disease that can be prevented via two doses of a vaccation, has seen a resurgence around the world, including in nations where vaccination levels are high. This uptick in cases is blamed largely on clusters of people who refuse to get vaccinated, at least in the US, putting a large number of children at risk.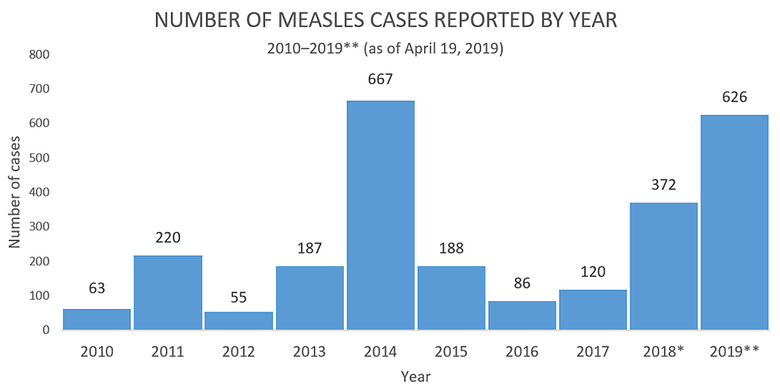 Measles was declared eliminated from the United States in the year 2000 — eliminated, in this case, means that there was no continuous disease transmission experienced for more than a full year. Some cases were reported in the years since, with the highest on record having been the year 2014.
In that year, the CDC reports that there were 667 measles cases in the United States. The number fell over 2015 and 2016, only to start rising again in 2017 with 120 cases and more than triple that in 2018 at 372. Unfortunately, things are looking far worse this year, with 2019 cases already reaching 626 by mid-April.
The CDC says measles cases have been confirmed in 22 states, including California, Oregon, Washington, Texas, New York, New Jersey, Nevada, Colorado, Florida, and more. By April 19, the US reached its second record high number of measles cases since the disease was eliminated in 2000. If this trend holds steady, the CDC says the US will reach a new all-time high within weeks.