CDC Says China's Coronavirus Confirmed In The US For The First Time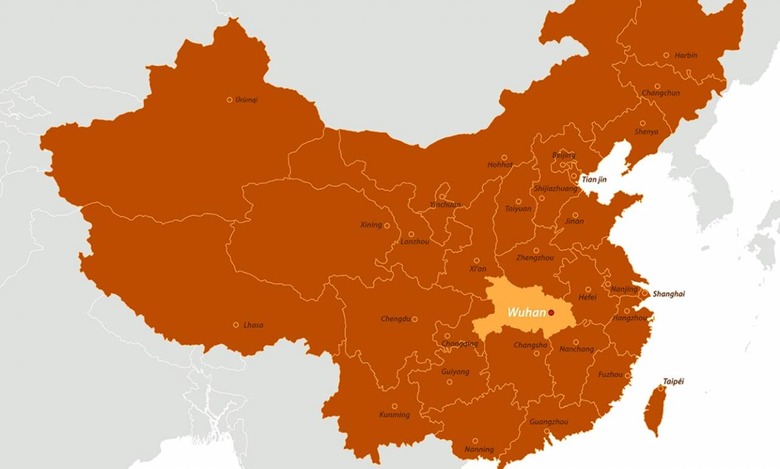 Only days after reports of the virus appearing in Thailand and Japan, the Centers for Disease Control and Prevention has announced the first case of the mysterious coronavirus behind an outbreak in Wuhan, China, has been confirmed in the United States. The CDC revealed the case in a briefing on Tuesday, explaining that the unnamed patient is located in Washington state and recently returned from a trip to Wuhan.
The new type of coronavirus was first announced by public health officials in China; only hours later, the World Health Organization and CDC issued statements advising the public that they were monitoring the situation and would provide additional details. In the days since the announcement, we've learned that there is evidence the virus may have 'limited' transmission between humans.
The Washington patient was confirmed to have the pneumonia-like condition caused by the virus on January 15 after seeking medical care. A CDC lab was sent a sample from the patient's care providers and it was soon confirmed as positive for the virus currently referred to as 'nCoV (novel coronavirus).
On January 17, the CDC launched entry health screenings at three major airports in New York, San Francisco, and Los Angeles in order to monitor for signs of the condition. The agency says that it will also roll out screenings at airports in Chicago and Atlanta later this week. As well, the CDC's Emergency Operations Center is now active to help support the operations that are monitoring for and defending against this virus.
Though many questions still remain unanswered, at this point in time the CDC says that this virus can cause from mild to severe cases of pneumonia in patients, three of whom have died as a result. Many patients in China who contracted the illness were able to recover and have since been sent home. Symptoms of the virus can include difficulty breathing, fever, and cough.