CDC links another E. coli outbreak to lettuce: Here's what we know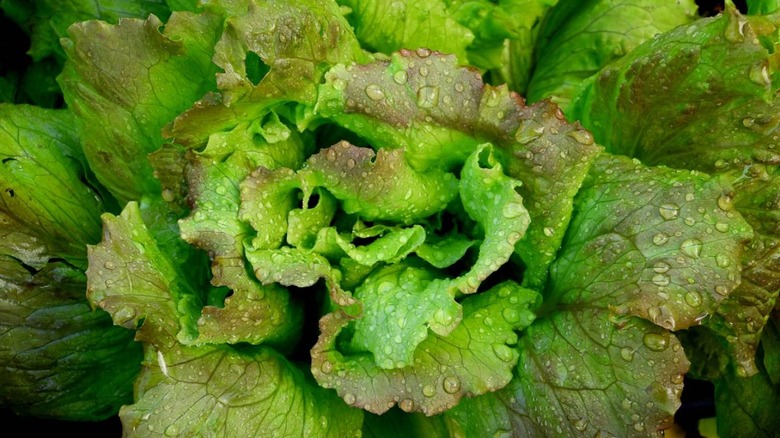 The CDC reports that yet another E. coli outbreak has been linked to romaine lettuce. The agency is warning the public to avoid consuming romaine lettuce that originates from the Salinas, California, area due to the risk of contracting the illness. As of November 22, the agency was aware of 40 reported E. coli cases across 16 states, including 28 hospitalizations. Another romaine lettuce recall has been initiated.
All varieties of romaine lettuce originating from Salinas, California, should be discarded, according to the CDC, which notes that the majority of lettuce products include labeling that shows where the lettuce originated from. Recalled products include whole-head romaine lettuce, precut salads that include romaine lettuce from Salinas, and more.
Consumers are reminded that premixed salad products may contain romaine lettuce among the other types of green leaves; it's important to check the labeling and make sure the risky lettuce isn't included. The risk of E. coli is great enough that the CDC says romaine lettuce products that don't include information about where it originated from should be thrown away as a precautionary measure.
As part of this E. coli outbreak, the CDC says Missa Bay LLC recalled some salad products over contamination risk. However, the agency says that consumers should avoid all romaine lettuce that originates from Salinas even if it is sold under a different brand. As for the recall itself, the products feature 'Use By' dates from October 29 to November 1, as well as a USDA mark of inspection that reads "EST. 18502B.'
At this point in time, the CDC says that out of the 28 people who were hospitalized, five developed a type of kidney failure called hemolytic uremic syndrome. Officials haven't yet determined the common supplier or grower behind the contaminated romaine lettuce, but an investigation is still underway to gather more information.