CD Projekt RED: Cyberpunk 2077 design docs being held ransom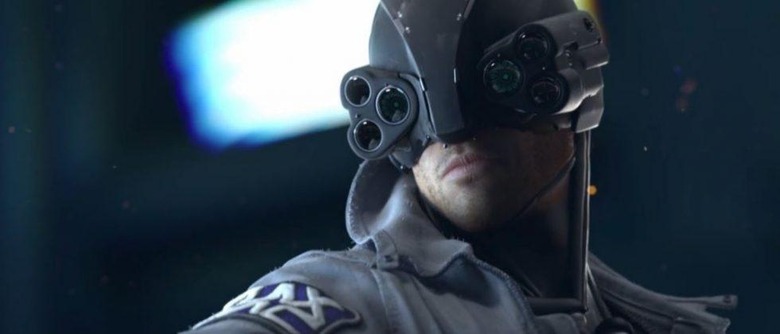 The Witcher developer CD Projekt RED shared some interesting information today. Apparently the studio's upcoming game, Cyberpunk 2077, is at the center of a ransom demand. According to CD Projekt RED's side of this rather juicy story, either an individual or group of individuals are claiming to have possession of internal design documents and now want to studio to pay up to get them back.
CD Projekt RED doesn't explicitly say what these documents concern, though it does say that some of them were design docs for early builds of Cyberpunk 2077. In a message to its Twitter followers, CD Projekt RED said that it won't comply with the demand for ransom. This means that the studio is running the risk of having these design documents leaked to the public.
"A demand for ransom has been made, saying that should we not comply, the files will be released to the general public," the statement from CD Projekt RED reads. "We will not be giving in to the demands of the individual or individuals that have contacted us, which might eventually lead to the files being published online. The appropriate legal authorities will be informed of the situation."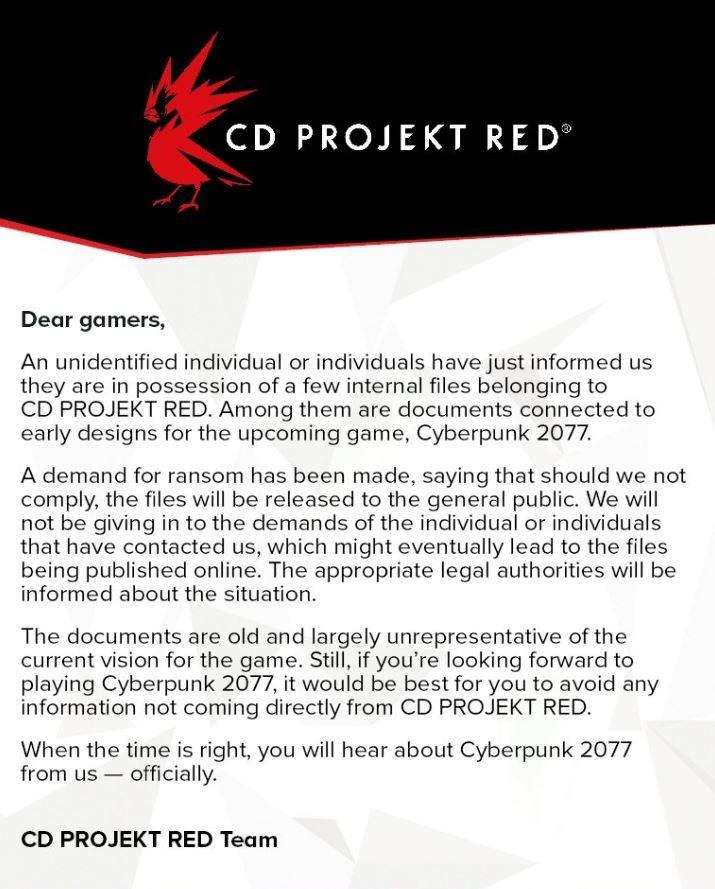 So, why is CD Projekt RED even making the statement if it's just going to try calling this individual's bluff? It wants to warn fans who are looking forward to Cyberpunk 2077 ahead of time – though the company says that the game has changed significantly since these design documents were put together, it wants to tell fans to "avoid any information not coming directly from CD Projekt RED."
Cyberpunk 2077 was announced way back in 2012, but we still don't know a whole lot about it. CD Projekt RED ends its statement today by saying "when the time is right, you will hear about Cyberpunk 2077 from us – officially," so it sounds like we won't be led out of the dark anytime soon. Are you excited for Cyberpunk 2077? Head down to the comments section and let us know!
SOURCE: CD Projekt RED