CBS scores unnamed Tina Fey comedy TV series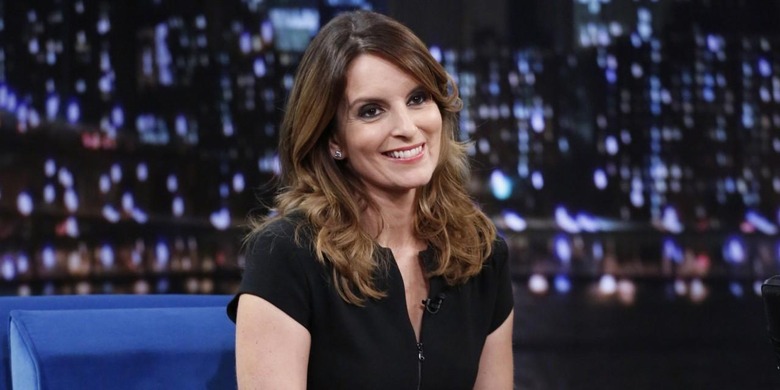 NBC may have turned its back on Tiny Fey's "Unbreakable Kimmy Schmidt", but that series proved popular regardless, and now CBS has decided to get in on the action. The network has scored a comedy television show project from Fey's Little Stranger production company, with Tiny Fey, Robert Carlock, and Jack Burditt all being part of the effort.
This is said to be a multi-camera project written by Burditt; it doesn't yet have a name, but according to Deadline, it will revolve around an "oddball athlete" who, upon retiring, proceeds to drive his friends, family, and complete strangers "bonkers".
It is reported that David Miner, Fey, Burditt, and Carlock are all executive producing the series, which will have its pilot air on CBS. Universal TV is said to be the studio behind the show. According to Entertainment Weekly, CBS has only committed to a pilot production at this point — it isn't clear what kind of agreement is in place beyond that, nor when the pilot will be airing.
The collective has some big shows under their respective belts. Burditt, for example, executive produced both Unbreakable Kimmy Schmidt, another Fey comedy, and 30 Rock. He is also the creator of the comedy series Last Man Standing, which is one of CBS' more popular shows.
SOURCE: Entertainment Weekly