CBS reveals Tooning Out the News animated show from Stephen Colbert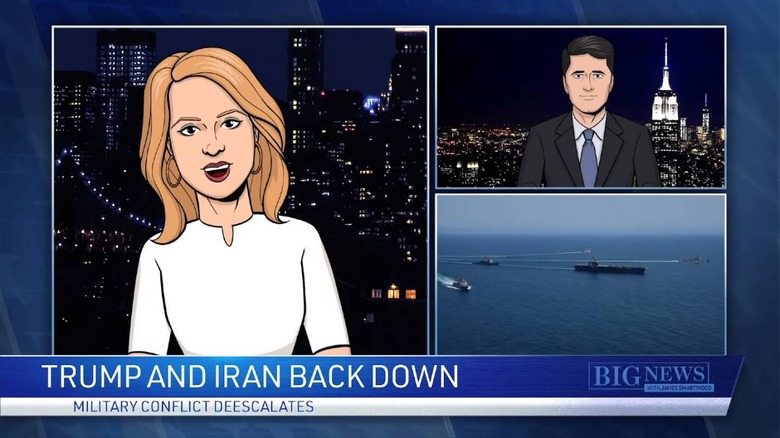 ViacomCBS has announced an ambitious and unique new animated series from executive producers Stephen Colbert, formerly of the Colbert Report, and Chris Licht of The Late Show. Despite the fact that it is animated, the new show will cover news topics the same day they happen, something made possible by the magic that is computer animation technology. As you may expect, CBS All Access will be the home for this new series.Tooning Out the News will include both weekly full episode shows and daily news segments, all of them available to stream on CBS All Access. The show will include real-world guests (presumably in animated form, but that remains unclear), as well as animated cast members. The show will deliver the daily news, but with a big side dish of mockery, making this first and foremost a comedy series.
The teaser video shared by CBS includes the type of news topics the show will focus on, among them being things like President Trump, climate change, the southern border crisis, and more. The series is hosted by James Smartwood and will include such tongue-in-cheek segments as 'Virtue Signal,' 'Inside the Hill,' and 'Hot Take.'
The trailer likewise gives hints about the type of humor we'll see — for example, there's a real-world clip of Bernie Sanders pointing around a room, though in this version, he's popping colorful animated bubbles that rise in front of him.
Unfortunately, ViacomCBS doesn't reveal when it will debut the series on its streaming app. The CBS All Access platform is home to a growing number of original shows, including hits like Star Trek: Discovery, Lower Deck, and Picard. CBS All Access is available with two different plan options: $5.99/month for Limited Commercials and $9.99/month for Commercial Free.