CBS no longer allows full online episode streaming for Time Warner Cable users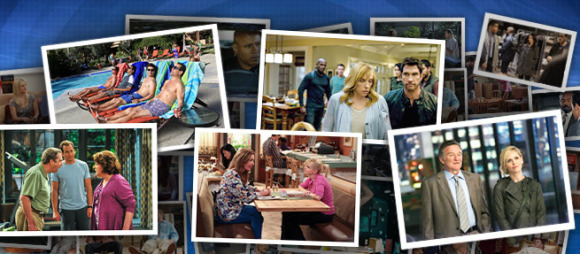 Time Warner Cable and CBS have found themselves embroiled in a bit of a spat, with the cable service provider cutting CBS from many major markets earlier today. In response, CBS has issued a jab back, no longer allowing the provider's subscribers to have access to full streaming episodes on its website. As long as Time Warner continues to leave CBS off its maps, its customers will remain blocked.
The spat between the two is the result of failed negotiations between Time Warner Cable and CBS, with neither coming to agreement over the pricing for certain fees. As a result, according to The New York Times, about three million subscribers lost access to CBS due to Time Warner Cable's decision to remove the stations in locations that include big cities like LA and New York.
The move was made around 2PM PST this afternoon, with CBS's decision coming after. Both companies lay blame on the other for the issue with setting retransmission fees, and unfortunately for the two companies' users, both are caught up in the aftermath. Time Warner Cable says that it will remove the limitation when negotiations are successful, and CBS says it will remove its limitations when Time Warner Cable makes the first move.
CBS issued a statement to the folks over at TechCrunch, saying: "If Time Warner Cable is a customer's internet service provider, then their access to CBS full episode content via online and mobile platforms has been suspended as a result of Time Warner Cable's decision to drop CBS and Showtime from their market. As soon as CBS is restored on Time Warner Cable systems in affected markets, that content will be accessible again."
Reportedly, the negotiations with the two companies will start up again on Monday, with one source saying it was expected that the issue could go on for about two weeks. Until then, subscribers will be forced to take other measures to view their favorite TV shows, such as streaming and episode downloads.
VIA: TechCrunch