We've seen a lot of luxury and otherwise odd iPhones and smartphones in our time — this million dollar diamond-studded iPhone is one such example. None of them are quite up to the level of oddity as the Supremo Putin, however.
The Supremo Putin is an iPhone 5s featuring the likeness of Vladimir Putin on the back, his face engraved into the gold plating that encases the Apple handset. The smartphone lets you show your fondness of Mother Russia, doing so with a price tag equivalent to about $4,317 USD.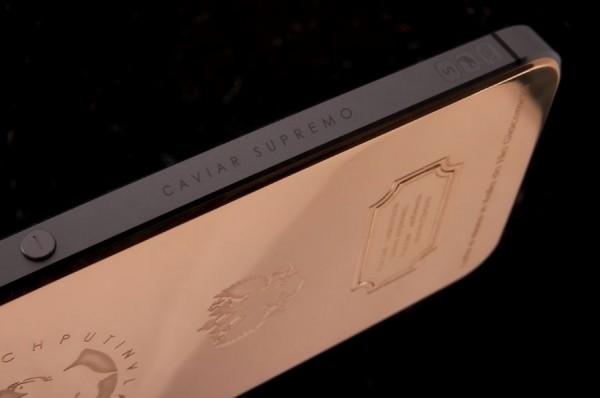 The phone was made by Caviar Italy, maker of all sorts of luxury handsets crafted with things like diamond, alligator leather, white gold, and more. The Supremo Putin in particular was made using Bulino engraving developed by Lorenzo Gamba.
The device itself is the 64GB version of the iPhone 5s offering a hand-engraved rear panel, anodized buttons, an optional varnished wood case with black velvet, and optional leather cases that would, unfortunately, hide the phone's designs.
VIA: Digital Trends