Caterham Seven 310 packs 152bhp of lightweight performance.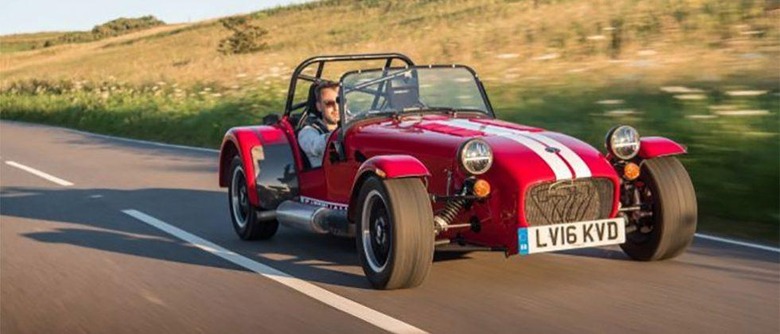 Caterham Cars is a maker of one of the best Lotus 7 replicas on the market. The little car is a lightweight open-top ride meant to be enjoyed on the roads and on the racetrack. Caterham has a new version of the car that has just been announced that is called the Seven 310 and this car has come from the company's motorsports program.
The change allows owners to move to a new race class with their Sevens by gaining 20bhp pushing to the Supersport category from the tracksport category previously. The extra power comes from a Sigma engine update including revised engine mapping and new camshafts. The Caterham Seven 310 is priced at £24,995 fully built and ready to drive.
Drivers who own the Caterham Seven 270 can get the engine upgrades performed on their cars for £1,495. Seven 310 buyers can also get some new options for their cars with extra LED headlamps. That option will be offered across the Caterham range. Caterham makes more powerful cars, but feels the new 310 is the best all around car it offers. The most powerful car in the Caterham line is the Seven 620R packing 310hp.
Simon Lambert, Chief Motorsport and Technical Officer for Caterham Cars, said: "It's entirely fitting that the Seven 310, which we feel perfectly synchronises power and handling, has come out of the motorsport engineering process."
"When we were going through the engineering process on the race engine upgrade, we had one eye on the aftermarket, of course. But, once the re-worked car hit the road, we knew it was far too good to be marketed simply as an option. The Seven 310 was born."
SOURCE: Caterham Cars