Cat S48c ultra-durable Android smartphone launches at Verizon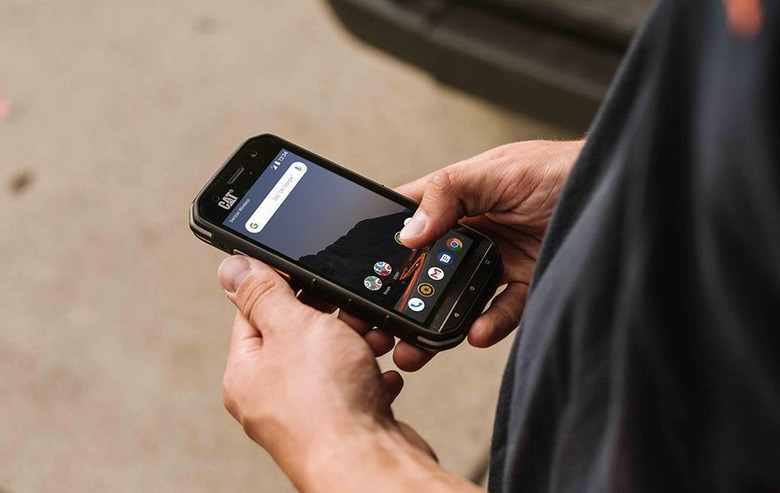 Cat, maker of durable smartphones, has teamed up with Verizon to offer its S48c, a rugged handset designed for use in tough environments. The phone is being offered to Verizon customers under a two-year contract or for outright purchase, the ideal customer being one who spends time in places where smartphones fear to tread. Construction workers, park rangers, and others in similar professions would benefit from the device's features.
The Cat S48c is a MIL-SPEC 810G smartphone with an IP68 water- and dust-proof rating; it can handle vibration, dust, shocks from drops, and extreme temperatures. Though you probably shouldn't go swimming with the phone, it can handle a decent amount of water exposure — depths of 4ft for up to 35 minutes, to be precise.
The handset features a 5-inch Full HD display protected by Gorilla Glass 5; the touchscreen can be used wet and while wearing gloves. There's a Qualcomm SDM630 2.2Ghz octa-core processor under the hood, that joined by 4GB of RAM and 64GB of storage. The model also features a microSD card slot for expanding the storage capacity.
In addition, the Cat S48c runs Android Oreo but has an upgrade to Android Pie, there's a 13-megapixel rear camera and 5-megapixel front camera, VoLTE support, and a dedicated button that can be used for push-to-talk or assigned to a different function, such as launching a particular app.
Other features include non-incendive Class I, Division 2, Group A-D, T4 support for use in some hazardous locations. The phone is being offered through Verizon for $599.99 to Business and Enterprise customers; the two-year contract requires a $249.99 USD payment.