Cat S31 rugged phone packs a big battery and small screen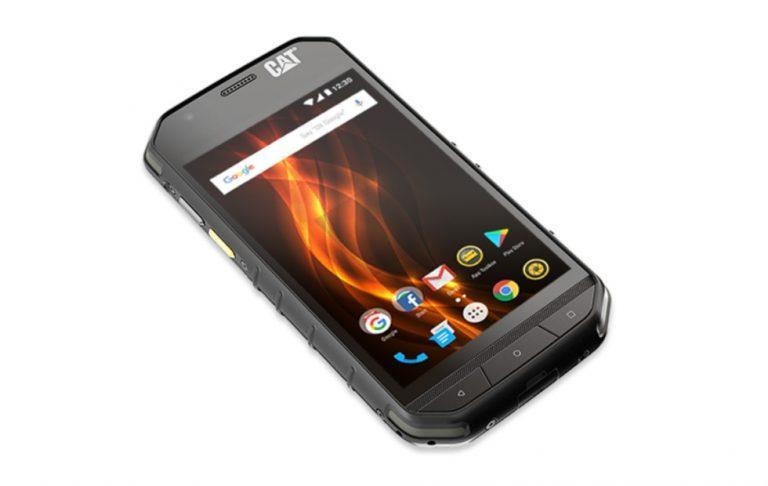 Cat has announced an update to its S30 rugged smartphone: the S31. This model tweaks the popular ultra-durable handset, building upon elements that are important to consumers including battery capabilities. The phone targets adventurers are much as its does construction workers and others who work in dangerous environments. The phone is designed to withstand a variety of abuses, including drops, water, dust exposure, and more.
The Cat S31 has a modest display measuring 4.7-inches with a 720p resolution and touchscreen that can be used both with wet and gloved fingers. The display is protected by Gorilla Glass 3 for scratch-resistance; the phone is able to withstand drops from heights up to 5.9ft onto concrete and has an overall MIL-SPEC 810G rating.
The device's hardware is likewise modest, featuring a 1.3GHz Snapdragon chipset alongside 2GB of RAM and 16GB of storage, plus there's a microSD card slot for expanding the capacity. The rear camera has an 8-megapixel resolution while the front camera has a 2-megapixel resolution. All of that hardware will survive total submersion in water as long as the phone doesn't stay there longer than 35 minutes and doesn't go below depths of about 4ft.
The Cat S31 packs a massive 4,000mAh battery, bringing it close to the 5,000mAh version found in the larger S41 model. As with the other rugged Cat phones, the S31's battery can be used as a power bank to charge other devices via the maker's Battery Share feature. According to the company, long battery life and battery-sharing capabilities are among the most important features wanted by customers interested in these phones.
Other features include an SOS feature via the Lone Worker app, Push to Talk capabilities, and a programmable key that can be programmed for either of these functions or something else like triggering the flashlight. The Cat S31 supports VoLTE, VoWiFI, and LTE Cat 4; it uses a nano SIM and runs Android Nougat. If you don't mind the small display, the S31 is your cheapest option for an ultra-durable Cat phone; the model costs $329.99 USD and is available now from online shops like Amazon.