CAT brings super rugged B15Q, S50 smartphones to the US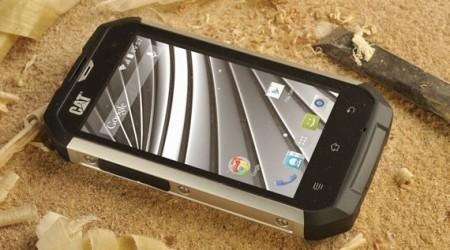 Remember CAT? No, not our feline overlords but the makers of rugged manufacturing equipment and machines. Unless you haven't been tracking our smartphone coverage, you will probably be aware that it also makes equally rugged smartphones to match the extreme working environment they put their products through. Now the company is bringing its latest model, the 4-inch B15Q and the larger 4.7-inch S50, to the US though the price tags on these might be a bit discouraging for everyday consumers. But then again, these aren't your everyday smartphones anyway.
By all means, the two smartphones would fall under the mid-range category of devices. The B15Q, unveiled June last year, sports a 4-inch WVGA display. It is powered by a 1.3 GHz quad-core MediaTek processor, paired with 1 GB of RAM. Storage is at 4 GB and it has a rear camera measuring 5 megapixels with an LED Flash.
Outed last September, the S50, on the other hand, is larger at 4.7 inches and has a higher 1280x720 resolution. It is powered by a 1.2 GHz quad-core CPU, this time from Qualcomm. There's 2 GB of RAM and 8 GB of ROM. The camera is also higher at 8 megapixels.
Of course, you'd be missing the point if you judged these smartphones solely on their specs, as that isn't their true calling. Like the rest of CAT's smartphone portfolio, these two boast of grace under pressure. To be precise, an IP67 dust and water proof rating, a MIL STD 810G grade for withstanding shocking forces, and operating conditions of -13°F (-25°C) to 131°F (55 °C).
Of course, there's a literal price to pay for that toughness. The B15Q will be available from retailers such as Home Depot for a price of $349. And that's for the single SIM version. Dual SIM capabilities cost an additional 10 bucks at $359. The S50 hasn't landed yet but is scheduled to do so next month. Given the higher specs, it will most likely also carry a higher price tag.
VIA: CNET