Casio's two new watches are smart, but they aren't smartwatches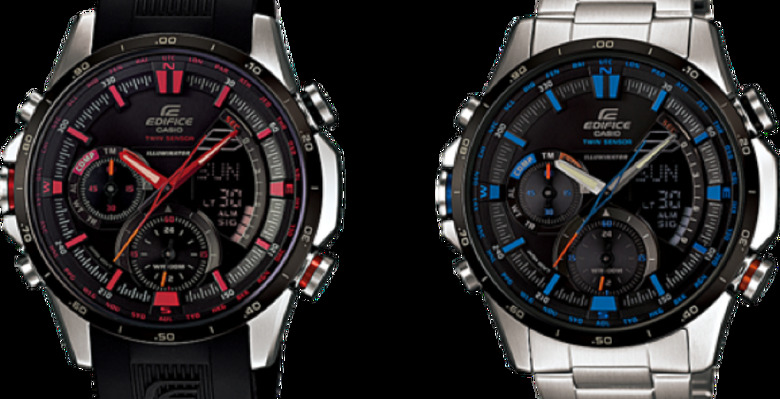 Casio, who were repsonsible for one of the first smartwatches around, have gone a different direction. While still "smart", their two new pieces don't go the way of a digital readout, but offer some context you may need. According to Casio, these are two pieces you "can take from the office to the outdoors without skipping a beat".
The ERA300B-1AV and ERA 300DB-1A2V are both new to the EDIFICE lineup, and have some neat features you might find useful when out and about. Both models offer a digital compass, which have a needle indicator. When in compass mode, the watch's second had acts as the needle, with magnetic north displayed in a small digital readout. You can even store directions for later use, sort of like dropping digital breadcrumbs for yourself.
A built-in thermometer allows users to "plan out their day based on current temperatures", and each is waterproof to 100 meters. A countdown timer, four alarms, and stopwatch round out the features we'll find useful day-to-day.
Both designs have a black watch face and IP bezel. The 1AV has a black resin band accented with orange accents. The 1A2V keeps a more stylish appearance, offering up a stainless steel band with subdued blue and white accents. Both will be available this month, and retail for $330 and $380, respectively.