Casio Releases Exilim EX-N5 And EX-N50 Compact Cameras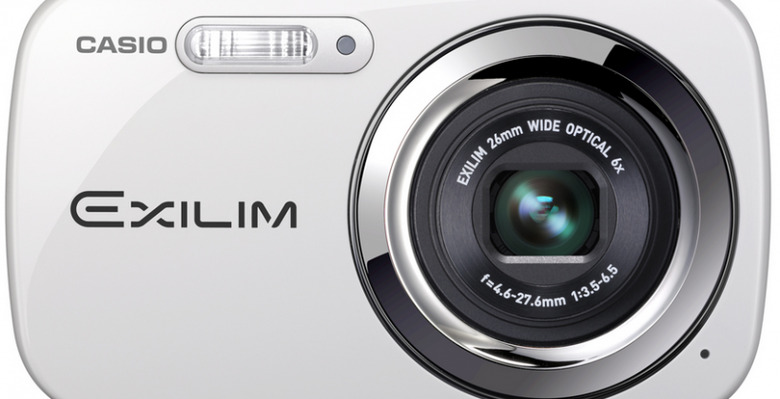 Casio has announced two new stylish digital cameras, the EX-N5 and the EX-N50. Both cameras share features like Color, Materials, and Finishing (CMF) designs and easy-to-grip bodies. Design is an important aspect of these cameras, with the body featuring smooth, rounded edges for a "mature, elegant" appearance. You can check out a gallery of the camera, as well as its specs, after the jump.
The EX-N5 is available in four colors: black, silver, white, and red, while the EX-N50 is available in three colors: red, blue, and silver. The former features a two-tone lens ring, while the latter has a pinstripe pattern across the body, making it easy to tell them apart. The N50 has a slightly larger body than the N5, weighing in at 132 grams versus the lighter model at 129 grams.
Aside from that, the cameras have the same specs, with both featuring a 16.1-megapixel CCD sensor and a 2.7-inch TFT display. Users can expect to snap about 180 photographs or record about 1.3 hours of continuous HD video per charge. Video can be recorded in up to 720p HD, with the lowest setting being 640 x 480.
Optical zoom is a decent 6x, with an additional 4x digital zoom for a total of 24x when using both. Images are kept clear via contrast detection auto focus, as well as a macro focus mode for up-close images. ISO ranges from 64 to 1600, and there are a variety of white balance options for proper exposure. To keep things simple, both devices support Eye-Fi and FlashAir wifi cards.
[via Casio]