Casio Exilim EX-Z8 Rears Its Tiny Head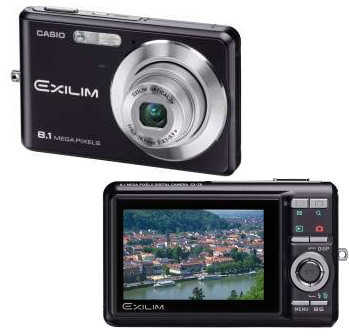 Casio is at it again, adding a new model to their Zoom series of digital cameras. This one has 8.1MP and a few other features.
The 8.1MP gets a little help from the Exilim Enging 2.0 and the Anti-Shake DSP technologies. There is a 2.6 inch viewing screen and a 3x optical zoom.
Software wise there is face detection and a YouTube video capture mode that records in H.264. This on isn't really much to write home about, but if you or someone else you know are in the market for a compact point and shoot this one should do, however we have no details on price or availability.
Casio's Exilim EX-Z8 shooter loosed somewhere in the world [via engadget]