Casio EX-FR200 combines 360-degree camera with "split" design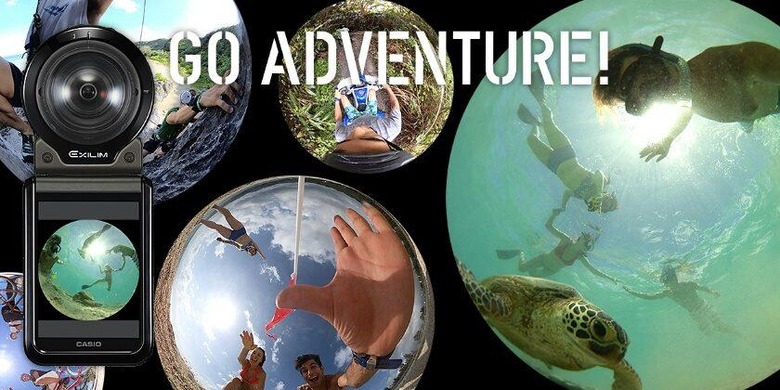 With the explosion of virtual reality into the consumer scene, 360-degree cameras have become en vogue of late. To the point that traditional camera makers are trying to also cash in on the fad. Casio, for example, has just released its own 360-degree shooter, but with a special twist. Or split, rather. As a member of its rather unconventional EXILIM family, the EX-FR200 comes in two modules that can be folded or split as needed, offering different modes of shooting and different ways to operate the camera.
The design of the EX-FR200 goes as far back as 2014, when Casio
the EX-FR10, the first of its kind. The odd structure of the EX-FR series is supposedly designed to accommodate as many use cases as possible, from normal photography, to selfies, to remotely controlling the camera. The lens unit can either fold back to what looks like a traditional digital camera or detach entirely from the touch control unit.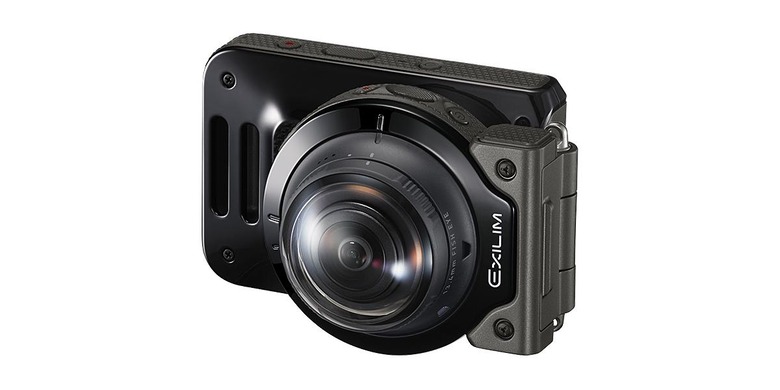 What makes this new model special is that it is capable of 360-degree photography, but with an important caveat. The lens unit alone is only capable of either 180-degree 3888x3888 photos or unwrapped 360-degree 7456x1864 panorama shots. The full 360 degrees only enters into the equation when two such lenses are placed back to back using a special mount accessory.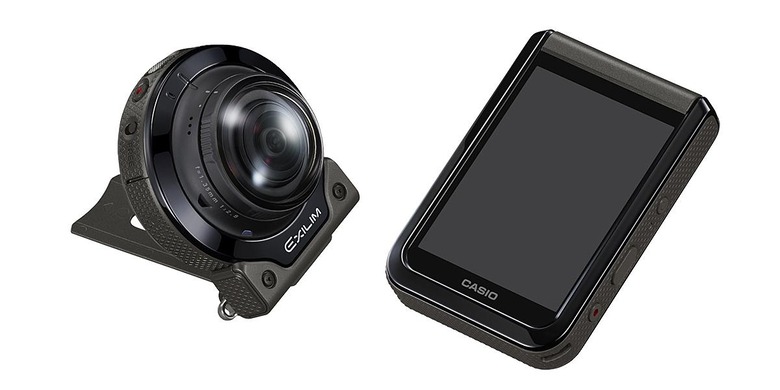 The cameras are pretty rugged and have both Wi-Fi and Bluetooth connectivity. No price has been set yet and availability outside of Japan remains an open question. The Casio EXILIM EX-FR200 is scheduled to launch in September.
VIA: