Case+ for iPhone: Hands-on with Logitech's catch-all kit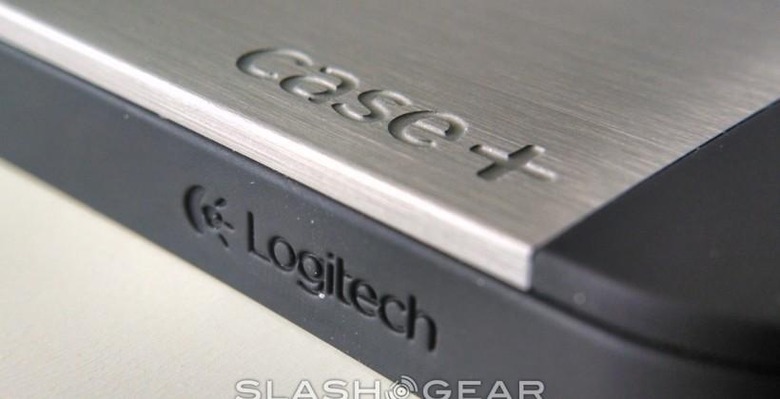 With Logitech's new Case+ accessory kit for the iPhone, you get just about every accessory trinket you could possibly want, and definitely everything you need. A battery backup is almost always necessary for iPhone users, and a car mount is something many take advantage of. With so much going on with the Case+, and the fairly large price tag, is it worth the investment? We went hands-on to find out.
The case
The entire kit revolves around the case for your iPhone, which compliments the styling of your iPhone perfectly. With our Space Grey iPhone 5S, it was hard to tell we had the case on, aesthetically. The metal back, which serves as the attachment method for the magnetic accouterments, neatly copies the rear of the iPhone when naked.
Power and volume buttons see a cutout rather than a soft cover, so they're easy to get to and don't have you frustrated with results on press. The inside rear is a soft, almost microfiber material, protecting your device's integrity as it sits in the case. It's slim, and adds minimally to the overall dimensions of your iPhone. As a standalone case, it's worth grabbing — we, however, have more to get to.
The accessories for the case are noted by Logitech as the "plusses", with each getting a [+] moniker.
[+] tilt
This is one of the odder submissions with the kit, but still makes a lot of sense. Logitech will tell you the leather-y looking cover is a good cord wrap, and it is — it just won't do it all the time. It can lay flat on the back of your device, and fold up like an iPad smart cover to display media. The best way to consider the [+] tilt is that it's a smart cover for your iPhone that doesn't cover the screen.
It does, however, let you affix your phone to a magnetic surface. I had a lot of fun finding recipes, then affixing my iPhone to the hood of my range while preparing a meal. It can also be affixed to a refrigerator or other metal surface with the cover, which comes in pretty handy.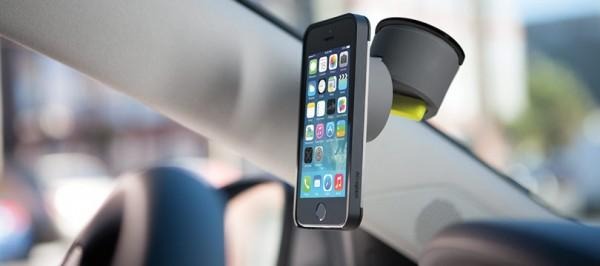 [+] drive
As far as smartphone car mounts go, this is a winner. It's sleek, and the suction cup is intensely powerful. If you don't want to affix it to your window, and don't have a surface the mount will suction to, Logitech gives you an adhesive plate to stick anywhere you like. That means this little mount can go anywhere, and detaches from the plate if you need it to. The magentism makes attaching/removing your phone a breeze, too.
The downside is that, like all the accessories, it depends on that clever magnetism. This means the mount only works with the accompanying case, which isn't a problem unless you switch phones, or someone else wants to use it (and doesn't have a Case+).
[+] wallet
It will hold a few cards and cash fine, but a lack of give prevent you from stuffing more into the wallet. I comfortably got three cards and three bills in there, but that was about all I could manage. I'm a fan of minimal wallets, so this one spoke to me.
If you're going out for an evening and don't want to tote your wallet, this is wonderful. If you live via one or two cards and take minimal cash around, this is wonderful. If you like having a filing cabinet of a wallet under half your posterior, this one won't please you. The magnetism is a touch weak, but that's likely to avoid mucking your cards up.
[+] energy
Logitech wisely included a battery pack into the mix, and even has a clever way of affixing it. The pack, which totes a 2300mAh battery, has a nice rounded rear making it easy to hold. For those times you need a charge, but don't/can't plug in or use a bulky battery pack, this is perfect.
The lightning cable is really minimal, and getting the pack onboard your phone is really easy. The camera cutout does a great job of not getting in the way of a shot, too. Since this is the one accessory that can't use magnetism (for safety reasons), the top of the phone case has a larger notch that the very slight one that running along the rest of the case. This is to hold a very subdued clip on the battery pack, which is how it stays in place.
It charges really quickly, and heats up ever so slightly, but is still easy to take with you and handle while charging. Slip it on, and go about your day — there is nothing better than that. An included cable serves as a charger, but don't forget it charges via micro USB, so you'll need this cable if you go away for any given time. It worked fine using the iPhone wall charger hub, though.
Conclusion
The interesting part of testing this is that I personally dislike "systems", and just don't like cases much to begin with. Aside from looking the part, I wan't sure this kit would be for me. All this stuff that works together — would I really want to use it past the testing phase?
The answer is a resounding yes. This accessory kit is perfect for all situations, and does a superb job of solving everything it sets out to. The case is handsome and elegant, and adds almost no bulk (I actually prefer handling the iPhone with this case on). I lost nothing aesthetically, but gained a ton of functionality. Minimal and stylish, the case itself is a triumph.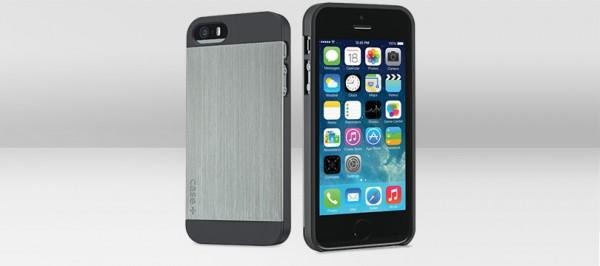 Logitech is asking $199 for the entire kit, which will probably have you shaking your head. Buying each accessory separately would likely cost at least that much, though, and you wouldn't have things that work so well together. You'd also have to manage taking your phone in and out of various cases with a cobbled together kit. The kit is wildly popular via their product page sales, too, suggesting the concept is catching on quick.
Logitech's Case+ kit might be the first necessary addition to your iPhone outfit, offering up all you need or could possibly want. The big price tag may be a concern, but you'll never go wanting for another accessory again. Everything works seamlessly with the case, and the modular functionality is brilliant. We like this one a lot, and think you will, too.