Case+ for iPhone takes on all challengers with add-on functionality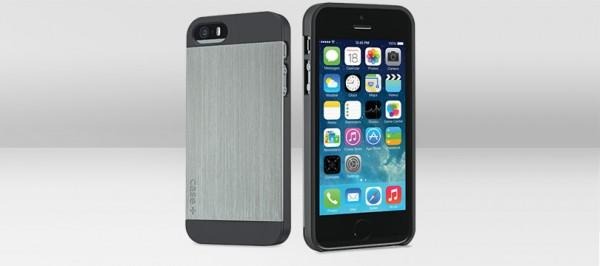 Logitech has introduced their Case+ for the iPhone today, but it's not your run-of-the-mill case. This one is all cases to all people, encompassing everything you could possibly want in a case, but leaving the design sleek and slim. The aesthetics don't change when you have the case on your phone, but the functionality increases dramatically.
Using a "normal" case as a kind-of base unit for the add-ons, Logitech's Case+ has a really unique approach to what your iPhone can — or should — be. The basic case is a sleek, modern looking cover that slyly holds the lines of your iPhone close, offering up similar styling in a sleek package. A magnetic strip on the back acts as both a functional layer and stylistic cue for the case.
Add-ons like a power pack, triangle stand, wallet, and car mount offer the truly interesting part of the Case+. The power pack, or [+] energy as Logitech puts it, adds 2300mAh of power to the rear of the device, hanging on via the magnetic back of the Case+ itself.
Other add-ons work similarly, with [+] wallet offring an expandable card/cash carrying option, and [+] tilt bringing a triangular piece to act as a stand or EarPod wrap. The [+] drive add-on is a mount for your car, which lets you place it anywhere and slap your Case+ right on.
The case itself is a tidy little accessory that looks the part, even when you're not using one of the add-ons. At $199.99 for the bundle, it is quite a bit more out-of-pocket (at least for a case and accessories) than we're used to in one take. If you cobbled these different cases together, though, you'd likely spend just as much, if not more, and have multiple cases to worry about. With Case+, you simply add-on and go.
Source: Logitech