CARROT Weather finally brings its sass to Android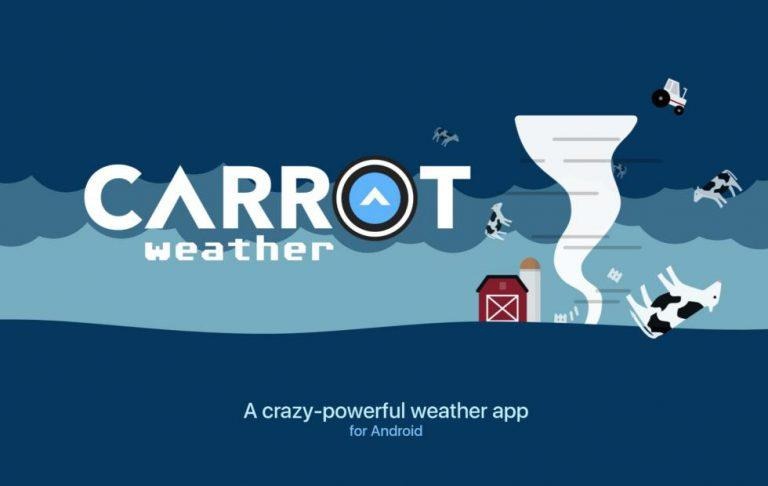 Weather can change at a moment's notice, calm and stable one minute and dangerous the next. If anything, the weather is anything but the calm and pretty visuals that most weather apps would like you to think. It is exciting and it has personality. So it's almost appropriate that one of the most popular weather apps mirrors those. Snarky and sassy, CARROT Weather has been making users smile in spite of downpour and it is now bringing its brand of sometimes dark humor to Android devices.
Most people check the weather to know whether to bring an umbrella or not. CARROT users check the weather just to hear the AI's comments. With over 6,000 lines of dialogue that change depending on weather conditions, CARROT might make you actually look forward to the next natural disaster. You can, of course, tune whether it will be friendly, snarky, homicidal, and, well, overkill.
That doesn't mean that CARROT Weather is just all sass and no substance. It is a weather app, after all, and it's powered by Dark Sky, one of the most used weather sources for apps and services. But, OK, CARROT really brings entertainment to otherwise dry weather forecasts. It even has secret locations and missions, whether those make sense or not.
Formerly exclusive to iOS and watchOS, CARROT Weather is finally available on Android. The app is free but comes with ads. A $0.99/month or $3.99/year subscription not only gets rid of those ads but also adds homescreen widgets and Time Travel. The latter lets you see what the weather was as far back as 70 years ago, just in case you needed to travel back to the 40s.