Carlsberg Snap Pack replaces 6-pack plastic rings with glue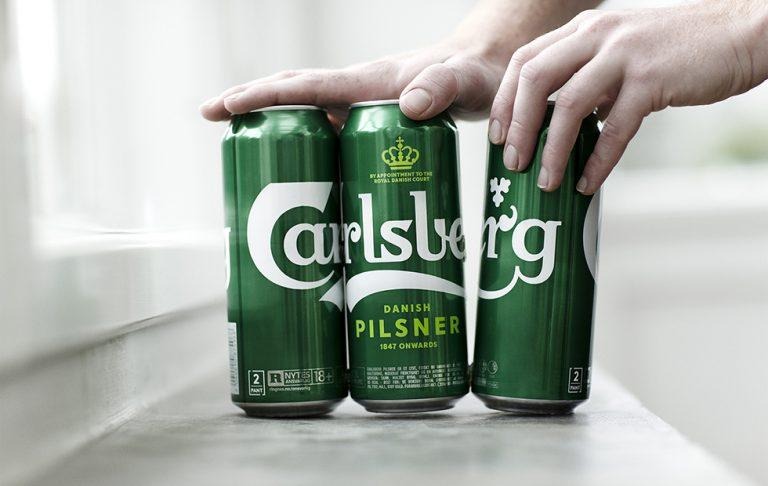 Carlsberg Group has introduced a new way to package cans called "Snap Pack." Instead of connecting six cans into a pack using plastic rings, which often end up in landfills and oceans, the Snap Pack utilizes a type of glue that attaches the cans to each other. With this, Carlsberg says the plastic waste is reduced by up to 76-percent compared to traditional packaging.
The Snap Pack, as shown in the image above, involves a small amount of glue placed between adjacent cans. When dried, the adhesive holds the cans together, but is still weak enough that the buyer can pop a can free when they're ready for a drink. The idea is similar to using adhesive to attach cards to paper.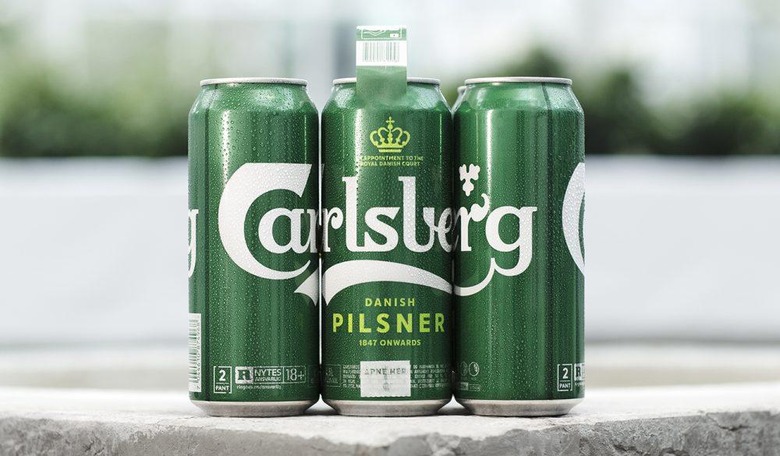 This sustainable packaging solution is one of multiple innovations Carlsberg has developed. Others include the use of a new coating on refillable glass bottles; this coating increases the bottles' lifespan, enabling them to be used many more times before ultimately being recycled.
As well, the company has developed new beer caps that strip oxygen to produce a fresher taste over a longer period of time. Joining those innovations is Cradle-to-Cradle Certified silver inks used on bottle labels — according to Carlsberg, this ink works better for recycling purposes.
Carlsberg Group CEO Cees 't Hart said:
We always strive to improve and today's launch clearly shows our ambition to follow in our founder's footsteps towards a better tomorrow. Carlsberg's Snap Pack will significantly reduce the amount of plastic waste, and we look forward to giving our consumers better beer experiences with less environmental impact.
SOURCE: Carlsberg Group