Carl Zeiss AG Enters Micro Four Thirds Lens Market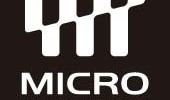 When it comes to camera optics and lenses, one of the biggest names in the industry is Carl Zeiss. The company has announced that it will be entering into the micro four thirds market with Olympus. The new Zeiss HD video lenses will be launched at a later date for video cameras and at this point details on the new lens is scant.
It would be safe to assume that Zeiss will be offering normal lenses for cameras, not just video lenses. The official PR from Olympus and Zeiss stated, "Now, as Carl Zeiss AG joins the Micro Four Thirds System group, ZEISS HD Video lenses will be available to users of Micro Four Thirds cameras, contributing to a vastly expanded product line and enhancing the joys of digital imaging with the Micro Four Thirds System."
There is no word on pricing or availability of Zeiss micro four thirds lenses at this time. I would expect these lenses to be among the more expensive offerings considering the premium nature of the Zeiss brand.