Carbon Audio Zooka Speakers For iPad Hit Pre-Order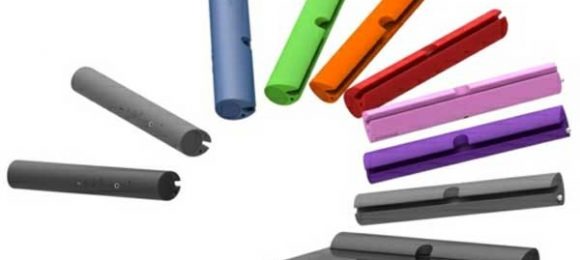 There's certainly no shortage of speakers and docking systems for the iPad and other Apple gadgets. That doesn't mean users are always looking for the next cool and interesting speaker system for their iPad though. A company called Carbon Audio has launched a new line of speakers designed to pair with the iPad and more called Zooka.
The Zooka isn't a docking station, as you might expect, it's a long speaker bar with a slot that you can slip your iPad into. The Zooka is available in a rainbow of colors, including black, blue, dark gray, green, orange, pink, purple, red, and teal. The system will be officially launched in August, and you can pre-order now if one of the colors strikes your fancy.
The Zooka promises concert hall audio for movies, music, games, and more. The slot on the Zooka is designed to attach a speaker to your iPad, but it uses Bluetooth to stream the audio and has a 30-foot range. The device also has an integrated microphone to turn it into a speaker phone for use with Skype or other VoIP applications. The slot also secures the speaker bar to the top of a MacBook. The retail price for the Zooka is $99.95.