Car and Truck of the Year finalists announced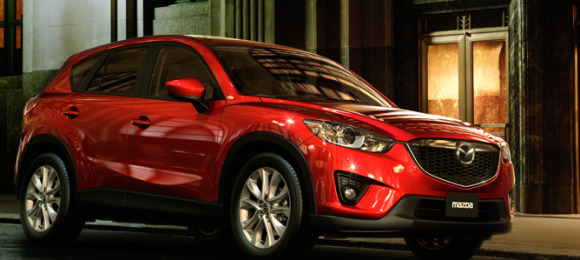 Earlier today, the finalists for the North American Car and Truck of the Year were announced at a press event in Detroit. The Cadillac ATS and Mazda CX-5 were among those who made it through, with one judge stating that this year was harder for judges than most. The winners will be announced on January 14 at the North American International Auto Show.
Finalists in the cars category include the Ford Fusion, the Honda Accord, and the Cadillac ATS. In the truck category, there is the Ford C-MAX, RAM 1500, and the Mazda CX-5. Some vehicles that narrowly missed out include the Dodge Dart and the Nissan Altima. A couple of those designations are notable, including the Ram 1500, which is the first pickup truck to earn the title of finalist in two years.
One of the judges Mark Phelan offered this statement. "There's no obvious favorite among the finalists, but there's a theme: efficiency. All six vehicles use the latest engineering to get more from less. Small, powerful engines, new transmissions, lightweight construction and hybrid technology are changing the nature of the vehicles we drive."
All of the contenders have something to brag about. The Ram 1500, for example, has already been awarded Motor Trend Truck of the Year. The C-Max is a gas-electric vehicle, and the Fusion offers a gas-electric model. 2012 marks the 30th year Honda has been manufacturing the Accord, while the Cadillac managed to trump foreign luxury vehicles.
[via Detroit Free Press]