Capcom's DuckTales: Remastered will be pulled from digital stores soon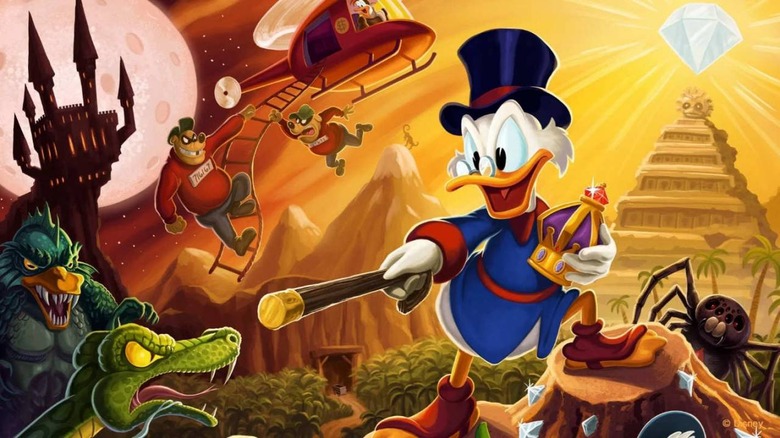 For reasons that aren't clear, Capcom has made the surprise announcement that its DuckTales: Remastered game will no longer be available to purchase starting tomorrow. The game is available at a steep discount across multiple platforms at this time but will disappear from digital stores starting on August 8. The current sales end dates are 'approximate,' according to Capcom, which indicates that sales may disappear sooner than expected.
In 1989, the original DuckTales game was released for Nintendo's NES gaming system. More than 20 years later, Capcom released a remastered version of this popular game in 2013, making it available on the then-current gaming consoles, Android, iOS, and Windows Phone.
The game is currently out of date on consoles; it supports the older Xbox 360, Nintendo Wii U, and PlayStation 3. Players nostalgic for old school Disney cartoons can still get it for Android and iOS devices, however, as well as on PC. That'll change as soon as tomorrow, Capcom said in a brief announcement.
the game will no longer be available to purchase on PlayStation 3 starting at 8AM PT / 11AM ET on August 9, on the Xbox 360 at 5PM PT / 8PM ET on August 8, on Nintendo Wii U at 4:59PM PT / 7:59PM ET, and on Steam at 4:59PM PT / 7:59PM ET (date unknown).
However, customers who have purchased the digital game will still be able to download and play it after it is removed from digital stores. As well, Capcom says the disc-based version of the game will remain playable on console. Fans can currently buy the game at 75-percent off and it doesn't appear Capcom is planning to end sales for its The Disney Afternoon Collection, which features the game and its sequel.