Capcom Street Fighter X Tekken Vita trailer teases motion control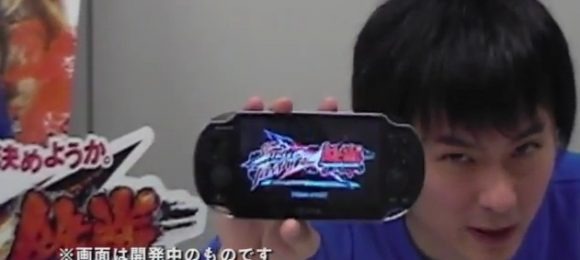 Fighting fans the world over are getting really excited about Street Fighter X Tekken, a game that, for the first time, merges two of the greatest fighting game franchises of all time and puts them into one solitary experience. That experience will be coming to the major consoles, as well as the PlayStation Vita, with some alterations.
Namely that the Vita version of the game will support hardware-exclusive motion controls. And, of course, the Vita version will also support touch-screen functionality, making it a wholly unique experience from its console counterparts. Reportedly, the portable edition of the fighting game bonanza is still in development.
Street Fighter X Tekken has, as you might imagine, sparked all sorts of fanboy drama. Among the issues that has arisen is the fact that for the PS3 and Xbox 360 versions of the game, players will need to pay to unlock "downloadable" characters even though they're actually already included on the disc. The premium downloads, reportedly, only unlock that content as opposed to genuinely introducing something new to the game.
[via CVG]