Capcom shows off new Panta Rhei game engine for PS4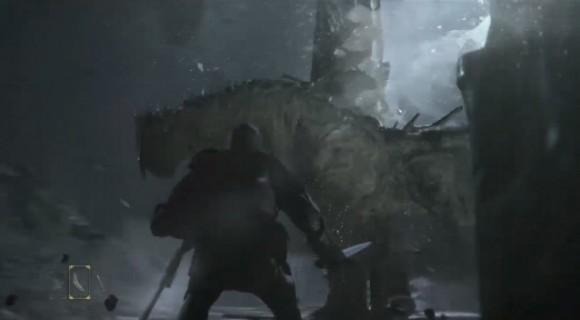 Here at Sony's PlayStation 4 event in New York City, Capcom has made an appearance and is showing off its new game engine which they've code-named "Panta Rhei" for the time being. The company showed off a new game but it appears to be in the very early stages at this point. Capcom showed off and demoed the new game engine by demonstrating what the graphics look like and the potential behind the engine.
We're only seeing snippets from the engine, including very detailed faces, realistic fire, and good-looking environments with great lighting. Capcom then showed off some gameplay from a new game they're working on. The working title for the game is "Deep Down" and it looks to be a fantasy/adventure game of sorts.
The game includes dragons, and of course fire for the full effect. The dragon we're seeing is extremely detailed and the lighting coming from above also looks really impressive. Of course, details at this point are scarce, but the company says that "Deep Down is being developed in parallel with the Panta Rhei engine."
Since the game seems to still be in development, we're not quite sure when Capcom will launch the game. However, we probably won't see until 2014 at least, so if you were looking forward to grabbing it off the store shelf any time this year, you'll most likely be disappointed.