Canopy takes the Apple Magic Keyboard on the road for iPad users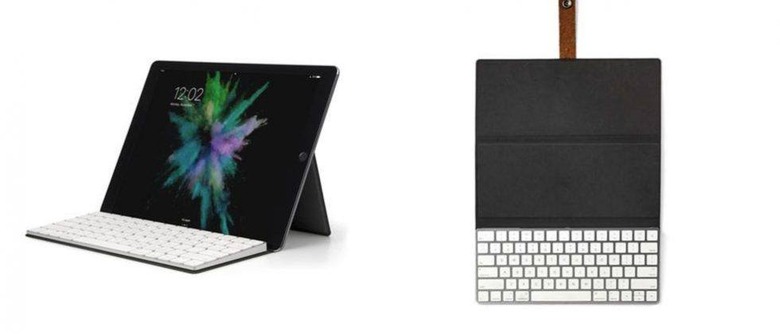 The iPad is a tablet that you can do some work from and while it may not be ideal for some people, there are those who are happy working from the iPad. One thing that most people who are working from the iPad want is a normal keyboard so they can type faster and more comfortably. A new case for the Apple Magic Keyboard has launched that makes it easy to carry the keyboard with you on the go and acts as a stand for your iPad at the same time called Canopy. With Canopy users can take a full size keyboard with them comfortably and with protection needed for life on the road.
The Canopy case sells for $40 alone, it does not include the Apple Magic Keyboard. The case is designed to be very thin and add minimal bulk to the keyboard yet protect the keyboard from damage in your crowded bag or backpack. Canopy supports any device so you can continue to use the case if you upgrade your iPad or with your smartphone in the future.
Construction of the Canopy case is a durable synthetic canvas material combined with a soft microfiber interior to protect the surface of the keyboard from scrapes and scratches. The keyboard itself is stuck to the Canopy case via micro-suction pads to keep it from sliding around. The last thing you want is for the keyboard to slide out of the case and fall to the ground.
The Canopy case is made by Studio Neat, more known for its cocktail tools that Apple accessories.Canopy will cost $40 and is up for pre-order now. The company says that it will ship in "the coming weeks" and notes that it is trying to deliver by Christmas, but can't guarantee that the case will arrive in time.
SOURCE: Studio Neat