Canon's new ELPH saves you from photobombs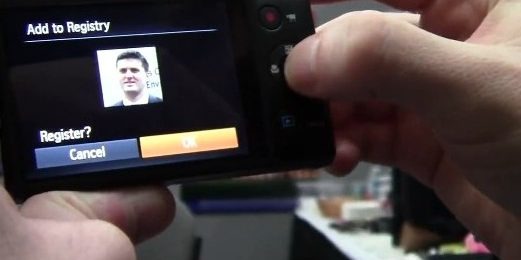 Canon's new ELPH series point-and-shoots had already impressed us with their ability to recognize up to twelve faces and prioritize babies in-frame, but apparently the tech can also help avoid random photobombs too. The system – once taught what your friends and family look like – can automatically lock focus on them, rather than any strangers in view, as Digital Trends' video demonstrates after the cut.
Programming the camera with different identities basically involves shooting a frame of them and then adding them to the ELPH's register. You can name them, as well as give them a date of birth – used to ID babies and young children – and in future shots the camera automatically identifies their face and floats their name underneath
You can apparently store up to six angles or expressions of any one person, too, so as to improve the ELPH's ability to accurately spot the right person. It's an impressive system, considering the new ELPH cameras come in at under $300 apiece.
More on the Canon ELPH 520HS in our hands-on.
[via Gizmodo]